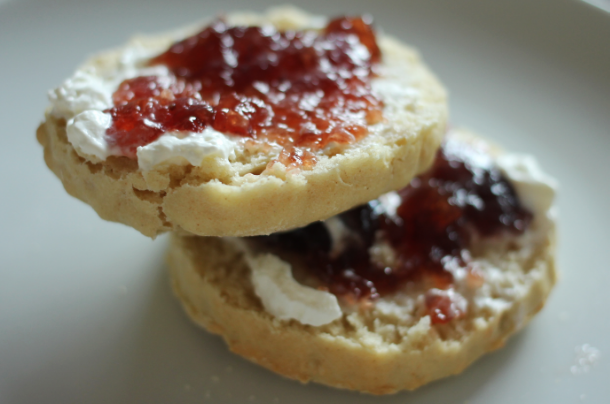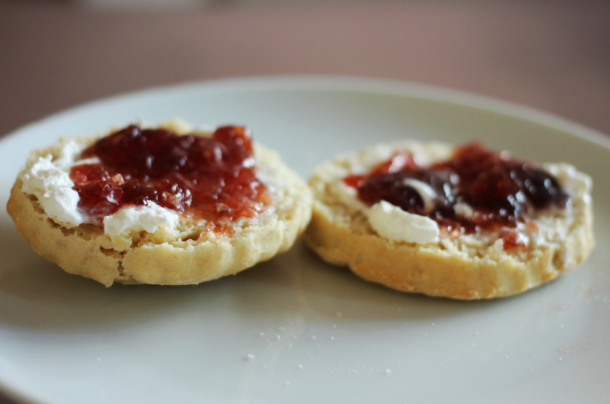 Ingredients
4 cups self-raising flour
Pinch of salt
300ml double cream
300ml lemonade/soda water
Method
Pre-heat oven to 220 degrees C and line a tray with baking paper.
Sift the flour and salt into a bowl. Pour in the cream and lemonade/soda water and mix together to form a soft dough.
Place the dough onto a well-floured surface, dust with flour and gently roll out to an inch or so thick. Cut with a round cutter and place onto the baking tray.
Bake for 10-12 minutes/until golden brown. Remove from the oven and leave to cool with a clean tea towel over them to keep their freshness.
Enjoy with lashings of cream and jam!