Apologies if this post is a little early for some of you, but I have been thinking about Christmas for a good few weeks now. I'm well on the way with my shopping (about halfway done!) and have been playing Michael Bublé's Christmas album non-stop (even, quite shamefully, on my iPhone in the gym).
I do love a good crafty project and I really love handmade gifts - they're so much more personal and I think people appreciate them that little bit more.
Pinterest
is a great source for creative ideas, and I thought I would share a few of my favourites which I have come across so far.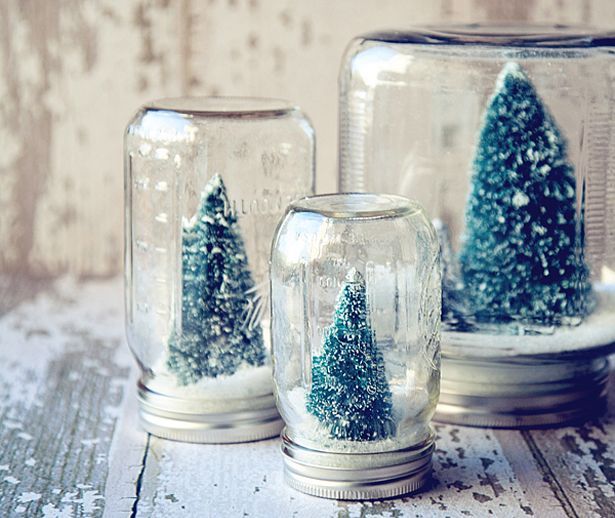 DIY Snow Globes
Such a sweet idea. And they seem very easy to make too! I really want to make some to dot around the house. We are quite big for decorating when it comes to Christmas - my Mum goes a bit mad!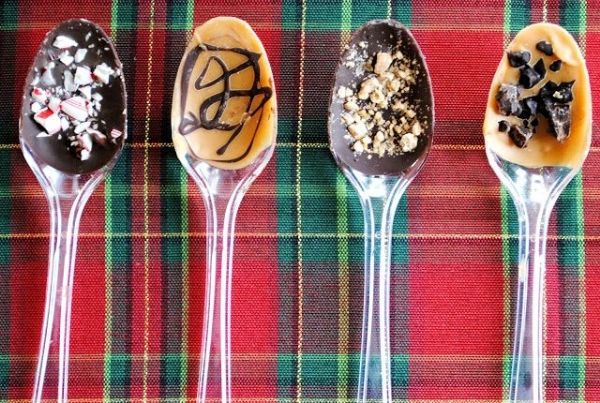 Chocolate 'Dipping' Spoons
These looks super easy, and who doesn't love cosying up with a cup of hot chocolate? I love the fact you can customise them so much - marshmallows, sprinkles, chocolate drops (if you can't get enough), nuts, coconut etc. These would look lovely wrapped in cellophane bags and tied with baker's twine. A little token attached to a gift perhaps?
Glitter Candles
I love making candles, and the idea of adding glitter makes it even more appealing! Gotta love a bit of sparkle at Christmas.
This step by step DIY
makes it super easy.
Filled Mason Jars
I love the idea of filling mason jars with sweet treats. The possibilities are pretty much endless - hot chocolate, peppermint bark (
recipe here
), sweets (Ben's personal favourite), cookies, brownies, fudge...or you could create a kit depending on the person's interest. Craft kits full of mini craft kits, nail kits full of nail polish, nail files, decals etc. Decorate the jar as you wish, complete with a pretty ribbon, and you have a lovely personal gift!
Gold Dipped Cups
These cups look so lovely and classic. Very simple and effective. I think I would be very happy if I received something like this as a gift!
I'm looking forward to trying some of these in the lead up to Christmas. I'm also excited (moreso than I should be) about wrapping. I have some ideas up my sleeve and I can't wait to get started. I doubt I'll be able to wait much longer!
Will you be doing anything creative for Christmas?