I got the inspiration for these nails from the skirt in
this post.
Never done Aztec nails before and I don't think they look too bad for a first try!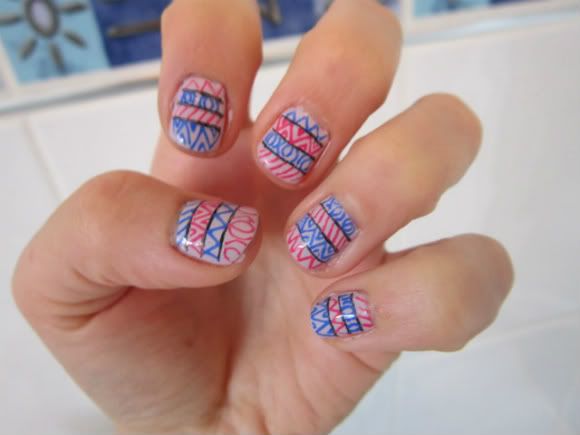 I used my favourite nail polish,
Models Own
Utopia, for the base then created the Aztec pattern using my
Topshop
nail art pens.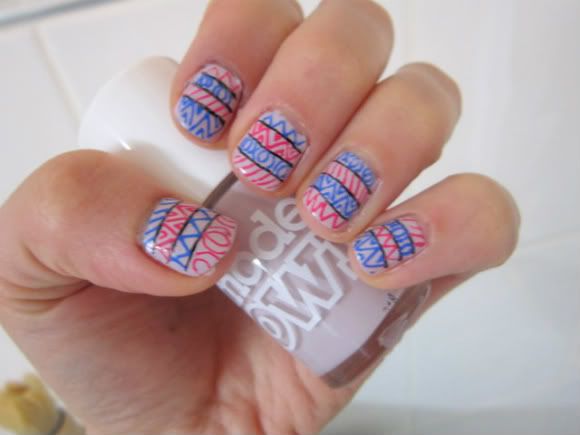 I hope you're enjoying your weekend! Mine has been pretty relaxed so far. Made some mini egg rocky road this morning - have been ordered to make more - and popped into town to get my
bridesmaid shoes
, which I love. My friend is popping over later for me to do her nails, so I've got to get my big collection of nail polishes out for her to choose what she wants done! Speaking of nail polish/nail art - has anyone seen
this?
It looks great, have pre-ordered my copy!