This
gold leaf lacquer
looks amazing - but £35? Now I love nail polish but I'm not prepared to spend that much on one! It is so very pretty, but such a ridiculous price - especially when I figured you can easily make your own for less than a third of the price.
I already had the gold leaf, having previously used it in some of my silver jewellery designs - you can get it very cheap on
ebay
. I also went on ebay and got a nail top coat for cheap too. You will also need a sheet of paper, a funnel [or a make-shift one out of paper, like I used!] and some scissors.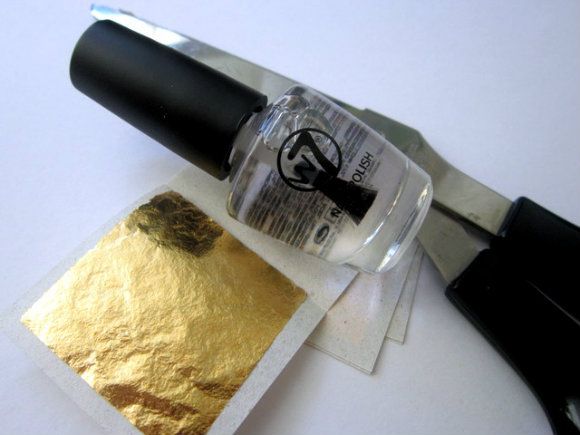 Here's what you do:
Cut up the gold leaf into little pieces, onto the sheet of paper - it's very delicate and tends to stick to your fingers so it might be best to use some tweezers to hold the gold leaf whilst you cut.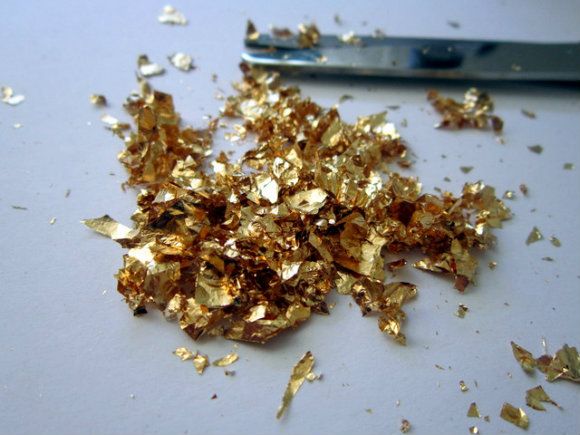 Next, gently fold the sheet of paper, being careful not to lose any of the gold leaf. Take your top coat and put your funnel [or make-shift funnel] at the top of the bottle. Gently shake the sheet of paper to funnel the gold into the bottle. You may need to use a cocktail stick to 'tease' the pieces through.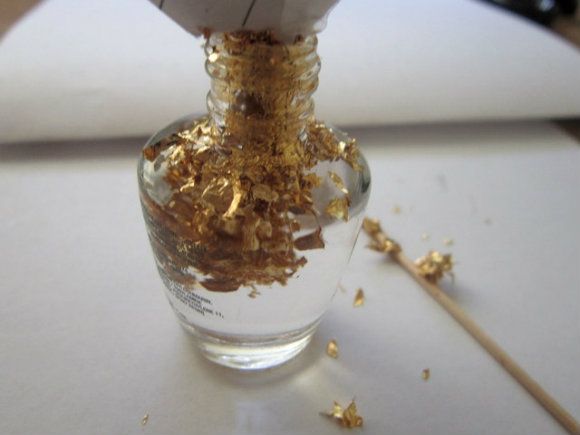 Once it's all in, give the bottle a good shake to evenly distrubute the gold leaf. Then apply straight onto your nails, or over a base coat of your choice!
These photos show it applied over Essie Absolutely Shore - such a lovely, soft minty colour - but I think it would also look amazing over a burgandy colour for Autumn.