Wednesday was Ben's birthday and we spent the day in London. We went for lunch at
The Diner
in Soho then headed to Oxford St for a spot of shopping. The plan was that I bought Ben a few bits as, although I had given him a few presents, I didn't get him much as there wasn't anything he could think of. Well, that plan was soon scrapped as the fussy bugger couldn't find anything he liked! I did shop for myself, though [I have a very patient boyfriend].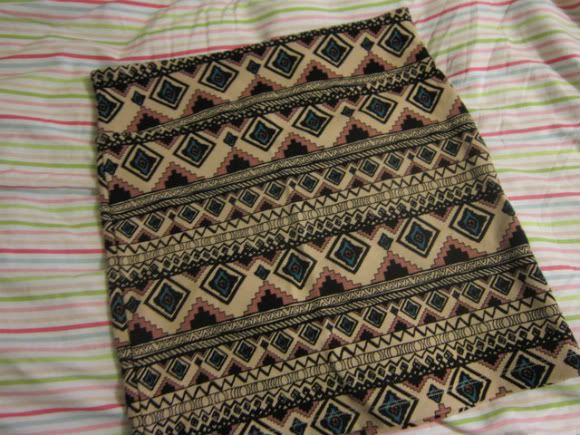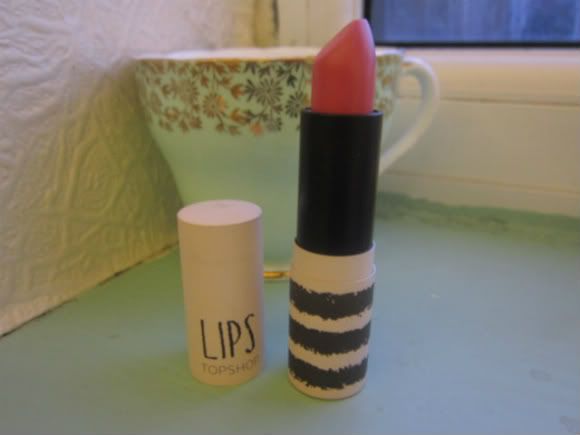 ♥
White leopard heart embellished tank
from River Island. It was Ben who enabled me to get this, said it was 'very me'.
♥ I caved and bought the RI aztec skirt I featured in my wishlist a couple of posts back. BIG LOVE.
♥ Topshop nail polishes in Green Room and Celestial.
♥ I wanted a lovely pink lipstick, this Topshop one ticks all the boxes. The shade is 'innocent'.
♥ Couldn't go to Soho without popping into the Lomography Gallery Store. I got a
Splitzer
for my Diana F+.
What have you been spending your cashmere on lately? I'm finding it hard to resist buying more 'stuff', but I really should stop as we have to pay off our holiday next month!
I hope everyone has a great weekend. My plan for this afternoon/evening is to go to the gym and then come home and watch take me out! I started couch to 5k this week and will be doing my third run of week 1 later. Has anyone else done it? How did you find it? I'm not much of a runner
at all
but it's something I've wanted to be able to do for a while.