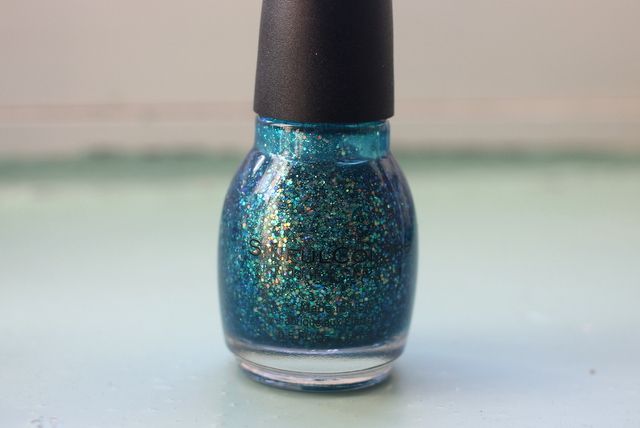 I really love these 'Earthquake' nails. I follow
wah nails
on instagram, and have seen this design come up on my feed quite a few times. So I thought I'd try my hand at it! The colours I went for are
Models Own
Jade Stone and Sinful Colors Nail Junkie. Nail Junkie is one of my favourites;it's the perfect mermaid glitter!
I started with a coat of Jade Stone and then applied Nail Junkie to half of the nail. Then I used my black wah nail art pen to do the messy little squiggly bit (great description there) in the middle.
What do you think of this design? Are you a fan of WAH?