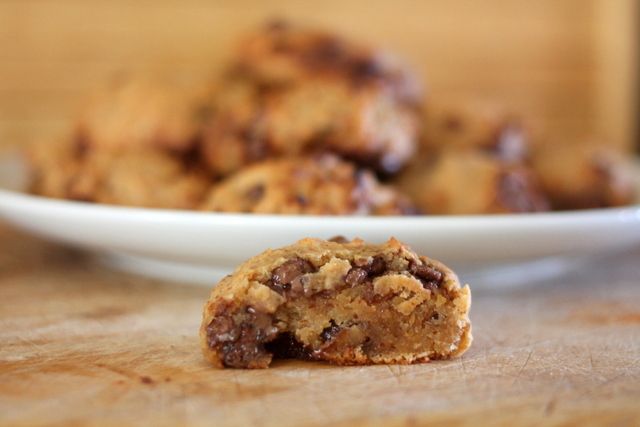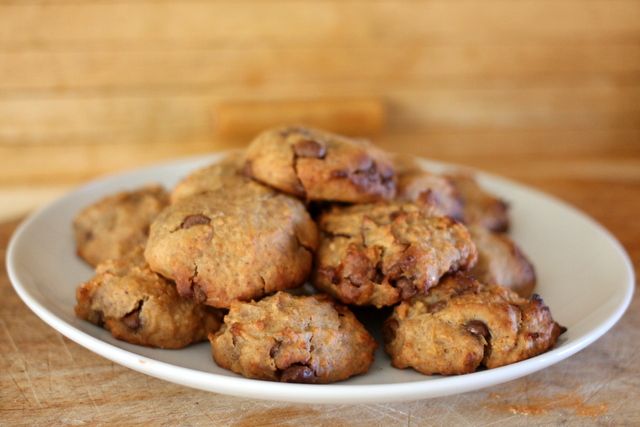 I made these lovely little cookies on Friday morning. When I first saw the recipe for these a few weeks back, I did think chickpeas were a strange ingredient for a cookie. I do like chickpeas, but they were always an addition to a salad, curry or caserole. But I kept an open-mind, and I am so glad I did! They are incredible! I'm loving almond butter at the moment, so used that instead of peanut butter. The almond butter paired with the chickpeas means that these cookies are high in protein - great for me as a vegetarian as I am always looking for new ways to get lots of protein - including in sweet treats!
These cookies are definitely best straight out of the oven, all warm and gooey. The recipe I used states they aren't very nice cold and advises that you either freeze them and re-heat in the oven, or you can store them in an airtight container for up to a week and microwave until they are warm and gooey again.
You can find the recipe for these
here
.