These brownies are healthy, packed full of protein
and
take minutes to prepare and make!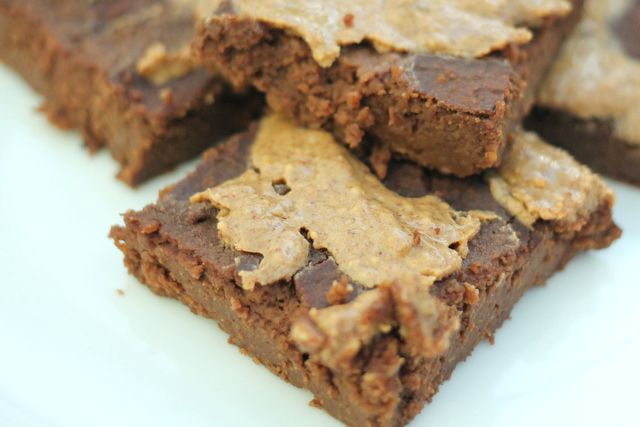 Ingredients
1 can of chickpeas (400g) - drained, rinsed and dried
1/4 cup cocoa/cacao powder
1/4 cup honey
1/4 cup peanut butter
1 egg white
1/4 cup milk (I used alpro hazelnut)
1 tsp baking powder
Preheat oven to 180 degrees C. Whizz all the ingredients, minus the peanut butter, up in a food processor until smooth. Pour the mixture into a tray lined with parchment paper and smooth out. Heat the peanut butter in the microwave for a few seconds, so that it goes a little runny. Drizzle it over the brownie mixture. Bake for about 15 minutes.
These brownies are best straight out of the oven, but you can store them in an airtight container for a few days, and simply warm them up in the microwave for 10-20 seconds.