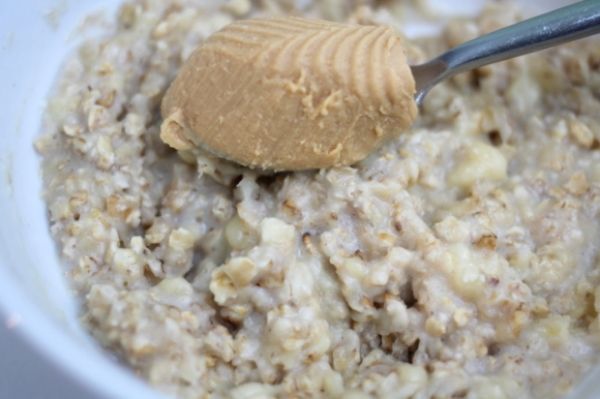 Peanut butter & banana - a match made in heaven. I've been having this for breakfast quite a lot, since it's turned a bit colder. Nothing better than a comforting warm bowl of porride! The fact that it only takes a few minutes to make(and is SO easy!) helps, too.
Ingredients
1 cup oats
1 ripe banana
1 cup skimmed milk
Heaped teaspoon peanut butter
Method
Measure your oats into a bowl
In a seperate bowl, mash your banana up well and add the milk. Add this to the oats and stir.
Microwave on high for 30 seconds, stir, then microwave again for 30 seconds.
Stir in the peanut butter and tuck in!