It's not often I go for 'Limited Edition' nail sets, and this is actually the first ever
Ciate
purchase I have made. When I saw a photo of the
Very Colourfoil
sets, I fell in love. I had a discount code for the website so it wasn't long before it fell into my basket!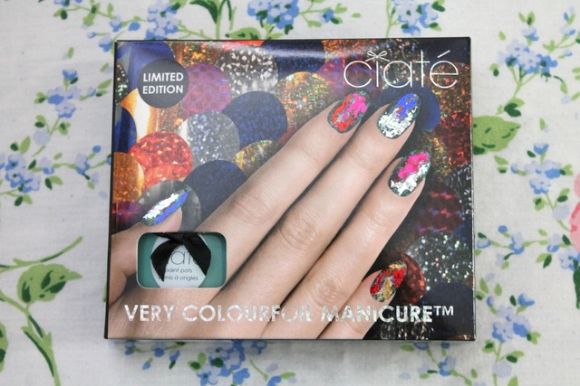 There are three sets - Carnival Couture, Kaleidoscopic Klash and Wonderland. I went for Kaleidoscopic Klash, as the colours in this set appealed to me the most. I really like the other two sets as well, but I must try to resist. Plus, I've since found lots of pretty foils on
ebay
which are bound to end up in my hands at some point.
The kit contains a paint pot in 'Pepperminty', foil fix glue and metallic foil sheets in six shades. There's a few of each shade, so there's plenty to keep you going. A nail wheel was also supplied in the kit - a great bonus as I'm always after them for practising my nail art.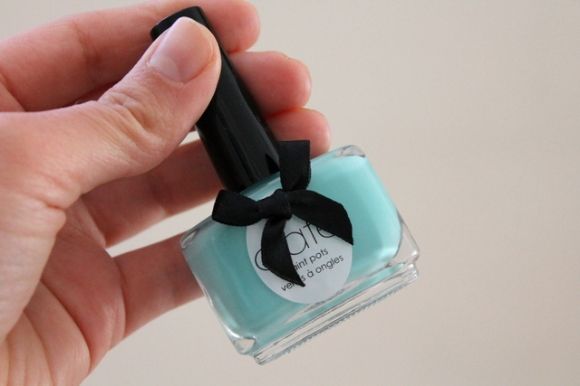 It's super easy to use. After painting your base coat, dot some of the foil fix where you want the foil to be. Select a foil and place it over the nail, pressing down. Remove the foil away from the nail swiftly and you're left with a splash of colour!
I decided to do a smash up of colours on all my nails. I used MUA Frozen Yoghurt as my base coat. A slick of top coat and they were done.
Have you tried any of
Ciate's
'WOW' kits?