You will need:
♥ Mod Podge
♥ Glitter (I used some GOSH nail glitter which I'd had for ages but never used)
♥ Candle/tealight holder (mine's a £1 job from Primark)
♥ Small bowl
♥ Paintbrush
Put some of the glitter into your small bowl...oooh, so pretty!
Squeeze some Mod Podge into the bowl and mix with the glitter.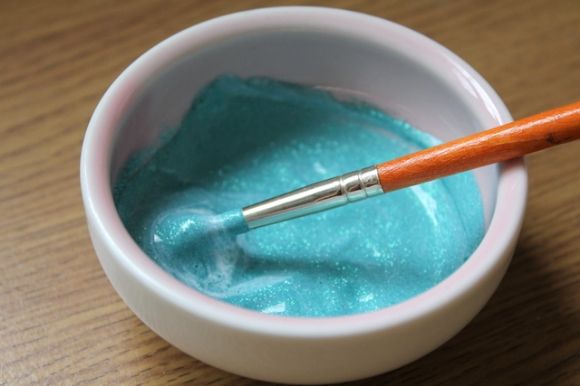 Apply the glitter-glue mixture onto your holder using the paintbrush. You will have to place the holder onto a sheet of paper so you can get all around the holder. I also applied some of the mixture around the top of the holder. Allow to dry, then apply a second coat.
Part-way through making this, I remembered I had some blue glitter from a
Crafty Creatives
box so I decided to try a dip-dye/ombré look. I used the same method as before, but only applying the blue glitter-glue about half way up. I then finished with more of the greeny-blue glitter-glue, merging the two colours together.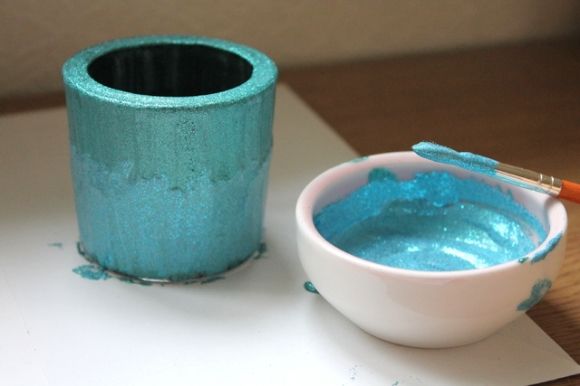 You could also use this to store bits & bobs - such as make up brushes - and this DIY can be used on a whole load of other things! I'm thinking shoes next?