What's better than Chocolate covered banana? Chocolate covered banana with peanut butter!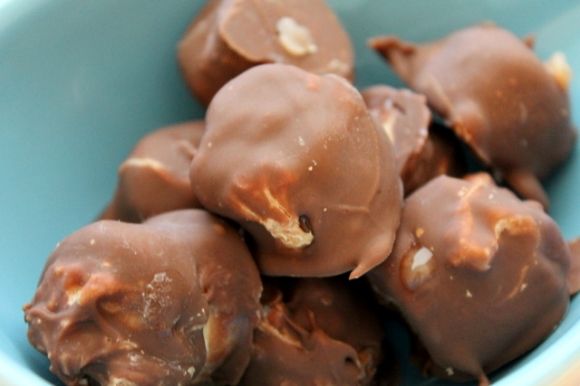 I thank
Rachel
for the inspiration behind this, with her
chocolate covered frozen banana
. I decided to add just a little extra something. Peanut butter goes well with both chocolate and banana so it made a whole load of sense.
You just need banana, chocolate and peanut butter (preferably crunchy). For one large banana you will probably find you'll need one slab of chocolate. I used a £1 bar of Cadbury's Dairy Milk and had some left over..not a bad thing at all.
First, line a tray with some baking parchment. Break up the chocolate into a glass bowl and melt it over a saucepan of hot water. Whilst the chocolate is heating, slice your banana into medium sized pieces. Spread some peanut butter on the top of each piece. Once the chocolate has melted, dip the banana pieces in one by one. Transfer the banana to your baking parchment. Put the tray in the fridge for a couple of hours, then put them into a freezer-safe box and keep in the freezer for about 12 hours, to make sure the banana pieces have frozen solid.