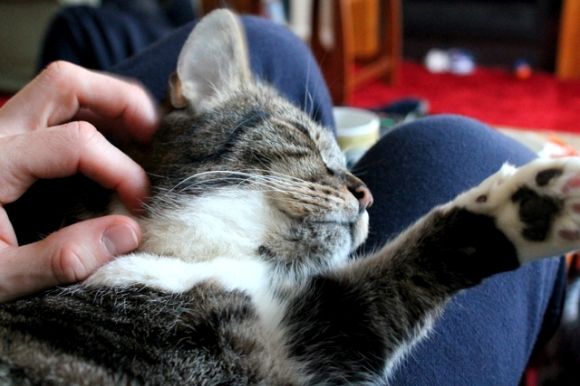 I'm cheating a bit this week. I actually took this photo when I first got my SLR and was having a play. Obviously photos of my boyfriend's cats are a must. This one here is Rosie - she is suuuuper cute. And knows it. She is also used to having a camera/iPhone shoved in her face on a regular basis - as you may be able to tell from my
Instagram
.
This week my best friend got engaged (in Mexico!), so I have been very excited since finding out on Thursday morning. You gotta love a good wedding especially when you get to be a bridesmaid again - and Maid of Honour! Super happy for them :)
I've had a pretty lazy weekend - trying not to spend money (can someone buy me
this
please?) - last night was spent at my friend's drinking disaronno and honey JD (not at the same time!) and consuming far too many pringles. So I spent this morning at the gym to make myself feel better. I've just caught up with last night's BGT - HOW good was the shadows act? It made me cry. So beautiful and moving.
How has your week/weekend been?