Scented nail polishes are a complete novelty; a novelty which I gave into during a visit to Boots the other week.
Models Own
have recently brought out a collection of 5
Fruit Pastel
shades, and I bought Apple Pie and Grape Juice. I very nearly got Strawberry Tart, but swapped it for Grape Juice at the last minute as I thought it would go lovely with Apple Pie for ombré nails!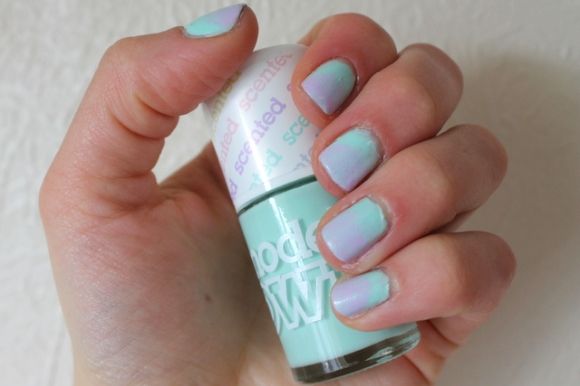 I added a leopard print design later as I
love
ombré with leopard spots!
I absolutely adore these colours - especially when put together like this. As for the scent, it does smell pretty nice although maybe not as strong as the handy scratch n' sniff on the bottle lid. But who goes around sniffing their nails? Exactly. That would just be weird.