Hello! Back with my second Snapshot Sunday :) I'm hoping I can keep this little feature up!
I've really enjoyed getting to grips with my camera a bit more this week. This basically means taking photos of EVERYTHING. The first couple of days I was stuck on 'auto', but I've now switched to 'AV', a setting which I'm really enjoying using. I've still an awful lot to learn, but I'm having fun with it!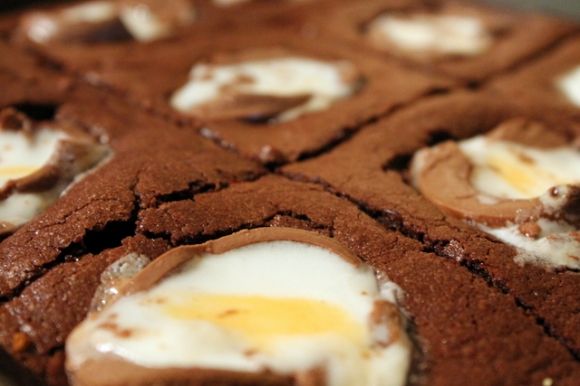 I had a slightly better working week than last week, although my working weeks are always really stressful and I pretty much live for the weekend (need a new job!).
I've done a good bit of baking this week - first some
peanut butter cookie cups
and then some creme egg brownies, which you can see a sneak peek of above! I'll be popping the recipe up on here a bit later in the week. Also, it's my sister-in-law's baby shower on Easter Monday, so I will be baking some cupcakes to take to that. Need to decide what to make!
This morning was spent in the gym (burning off the brownies) and I'm spending my afternoon under my slanket, reading Gone Girl and drinking lots of tea.
How have you spent your weekend?