Just a quick NOTD! The weather is so dull so I thought I'd brighten things up a bit with some lovely spring colours. The only hint of Spring I'm seeing at the moment...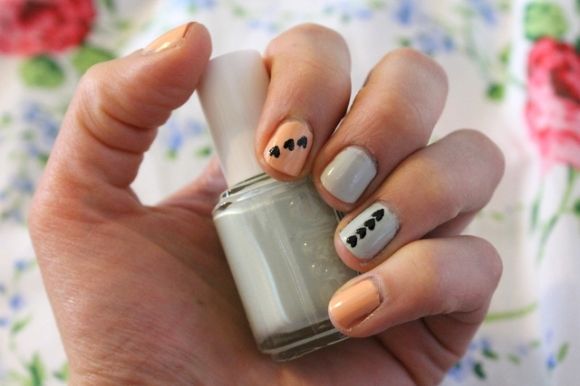 Models Own
Peach Sherbet and
essie
Absolutely shore. Perfect pastels! I created the teeny tiny hearts using Models Own Black Magic and a cocktail stick.
Have a great Saturday everyone!