You will need:
Sunglasses
Resin flower cabochons
Glue gun
Method
Pretty straightforward. Just use your glue gun to apply glue onto the frame of the sunglasses, fixing the flowers on as you do so. As you can probably see, I started off doing a pattern with the colours, but ended up putting them on randomly towards the end as I didn't have double of every colour. I'm still happy with the result!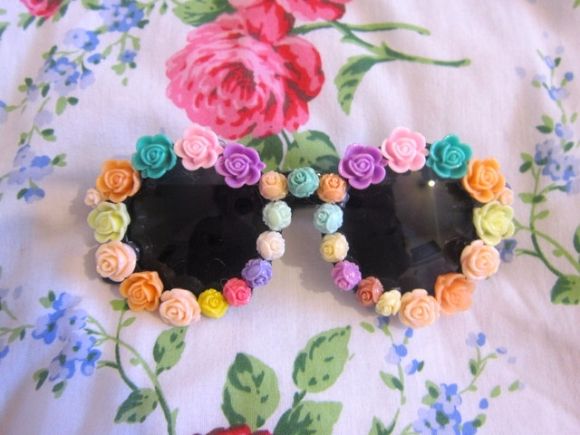 Pretty crazy sunglasses;I reckon I would only have the guts to wear these on holiday, somewhere lovely and hot. Roll on July, then!