I've seen quite a lot of collar brooches appearing online over the past few months. I had considered buying one at one stage, but then thought, 'hey, I'm a jewellery maker - I'm sure I could make my own!'. So that is what I did. And here is a tutorial!
You will need
Some sort of charms x2 - my bows came from
this shop
Jump rings
2 lengths of chain [I used a length from an old necklace]
Ear posts
Jewellery making pliers
Superglue
1. Using your pliers, open up a jump ring and thread the chain onto it, then attach the jumpring to your first charm and close it.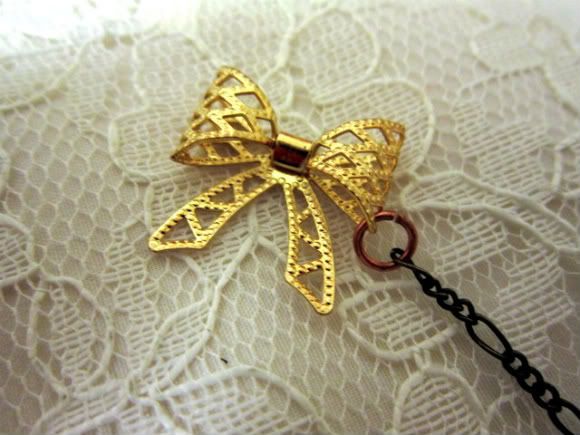 2. Do the same the other end of the chain, and attach it to your second charm.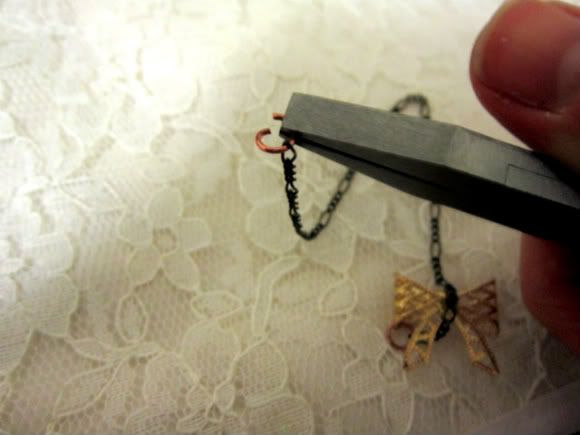 3. Attach your second length of chain on the other sides of the charms, like so...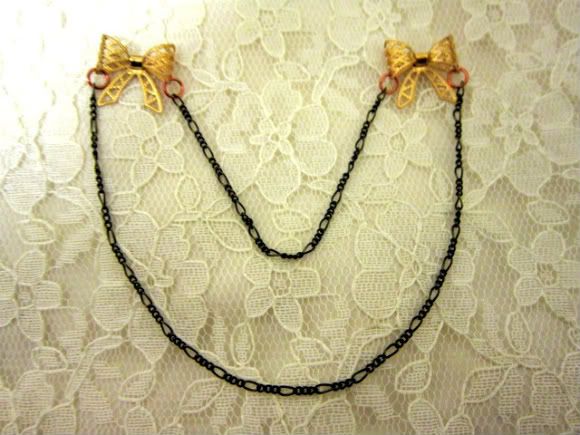 [note:the reason the first length of chain looks longer in this photo is because I switched it over as it was a bit short! Trial & error of DIY!]
4. Superglue the studs on.
5. Attach it to the collar of your favourite shirt!