This will be my last post of 2011 - crazy how fast the year has flown by!
For these nails I used
barry m
limited edition lilac foil for the base and did scrawls using my pink
topshop
nail art pen
mr messy
style! On my ring finger I drew and coloured in a diamond, using my black, pink and blue topshop nail art pens.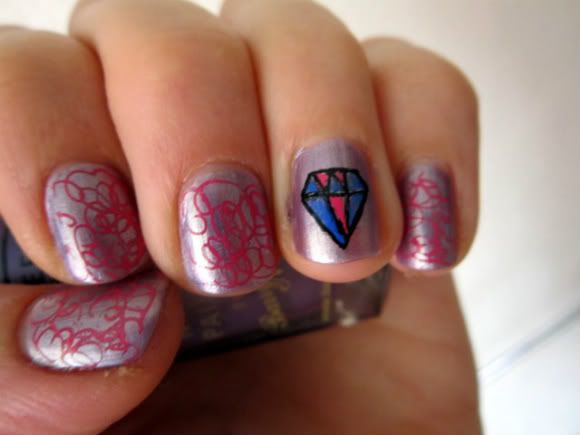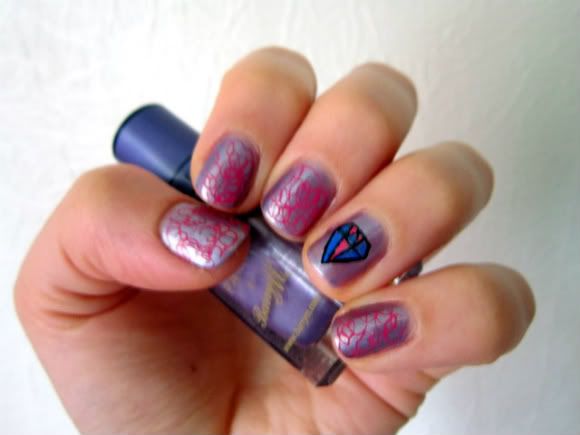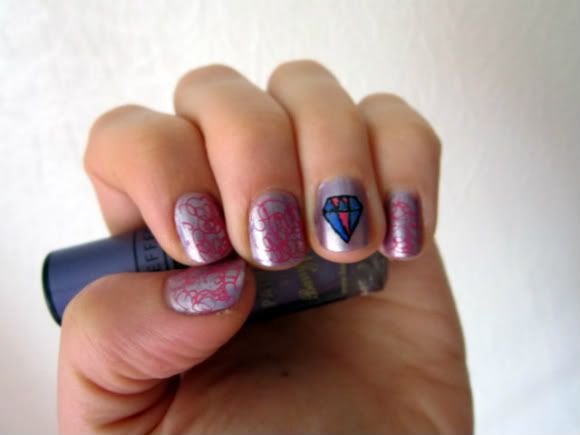 It was only after I'd done my nails that I turned to Ben and said, 'look, a diamond on my ring finger - hint hint!' - a little light-heartedly, of course.
Right, must get dressed as going out for a nando's and mooch around town, before heading out to a bar tonight to welcome in 2012! Not really fussed by new years eve to be fair, bit over-rated in my opinion, but I don't really want to be stuck indoors either. Hope you all have a great night whatever you're doing! x