I had a great night out on Saturday with some of the best people. It started out at my friend's flat, where we did our make up and bloodied ourselves up, whilst having a couple of drinks. Then we headed to our favourite pub, which was hosting a night of live music from a few local bands. Best costume goes to my boyfriend who made a mask of my brother's face.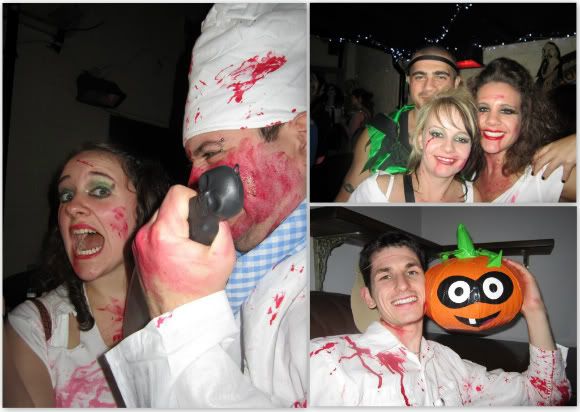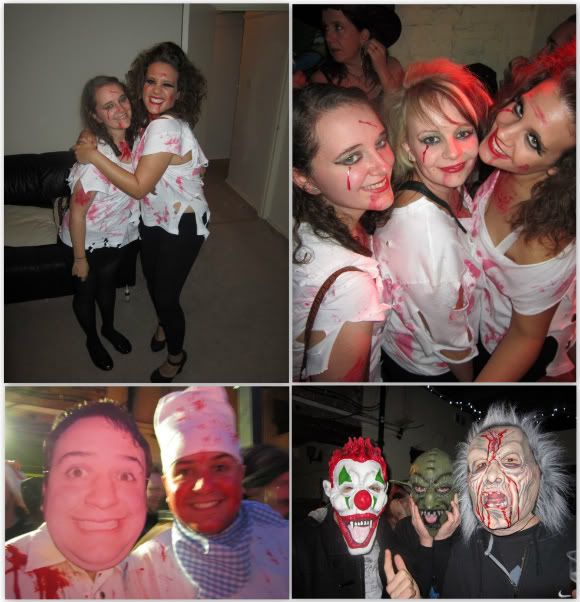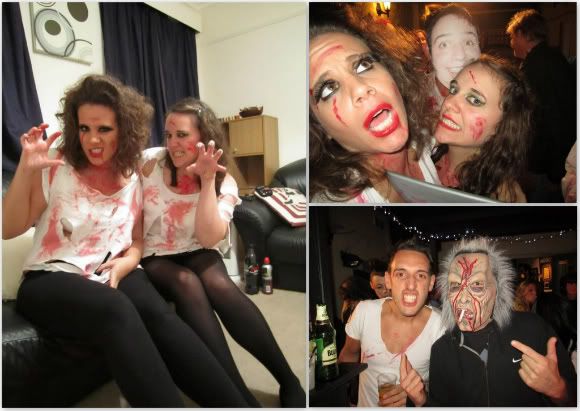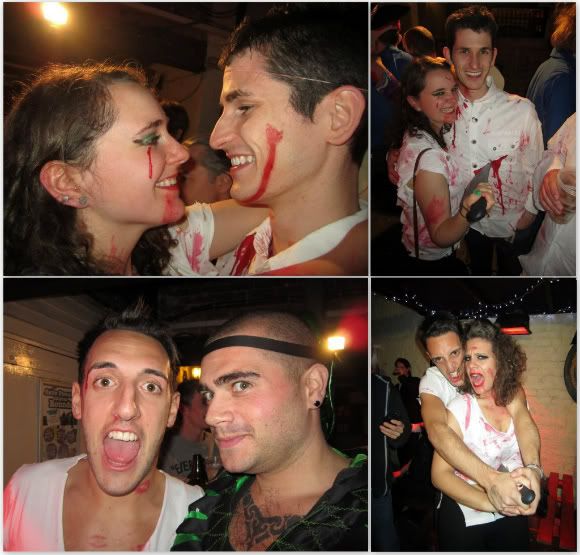 Had a lovely feast at nando's on Sunday, to soak up all the alcohol we consumed. Nothing better!
I also carved a pumpkin this afternoon. It's small and cute.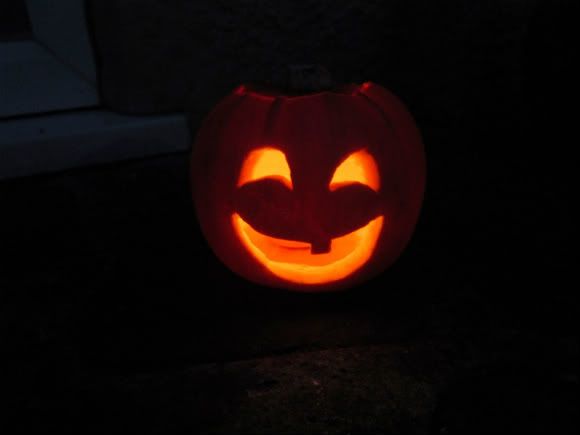 The plan for this evening is to watch The Human Centipede 2, which my brother bought on dvd today. I've seen the first one, and the second is meant to be worse..we'll soon find out! Planning to nick some of the sweets meant for the trick or treaters too!
Happy Halloween!