As it's Halloween soon, and I'm out to
'celebrate'
get drunk tonight, I decided to paint my nails a little Halloween-y. After a few failed attempts at other designs, I went for the easy spiderweb.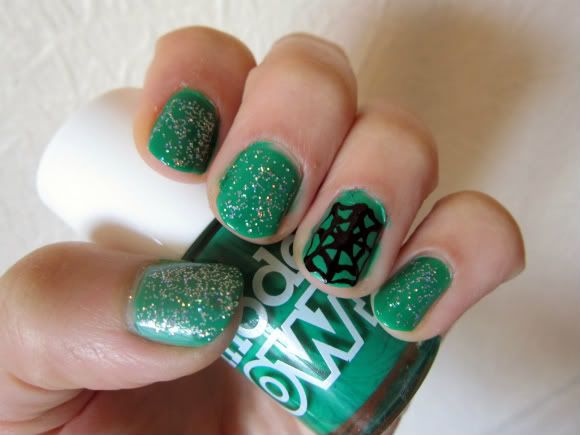 All nail polishes used are
Models Own.
I used Green Tea for the base colour with Juicy Jules over the top for a little sparkle. I then drew the spiderweb on using my black wah nail art pen.
Hope you're all having a lovely weekend so far! I've not done much today, just been for a drive and now back home preparing for tonight. Me and two of my friends are going out in ripped t-shirts with fake blood all over them - sweet and simple! Excited for the night ahead :)