I first mentioned
Wolf & Moon
in my
in my
Christmas Wishlist
. Those earrings (infact all the jewellery) are still firmly on my wishlist but, browsing the website one evening, I couldn't resist making a little order.
I am a total magpie, so couldn't say no to the
glitter hex studs
and the
glitter shard studs
. The hex studs are really cute and wearable - they'd go with lots of things. I chose the pink glitter shard studs, which are a little unusual and 'out there' compared to the other studs in my collection. But I really love them, and look how sparkly!!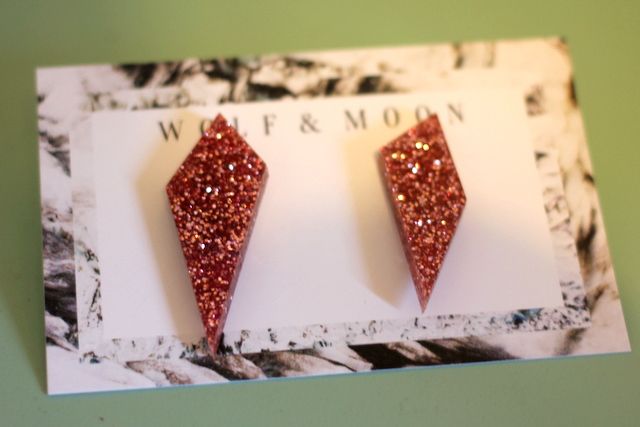 Wolf & Moon
have quickly become one of my favourite handmade jewellery stores. Beautifully handcrafted jewellery, and the service was great too. My earrings arrived well packaged, with a care note on how to take care of the jewellery so that it lasts a long time. I'd definitely recommend popping over to the website if you're after some fun and quirky jewellery.