This is my first American Apparel nail polish. I rarely venture into the store/browse the online store as I find it so overpriced. But my friend dragged me in there whilst in Covent Garden on Saturday. I naturally found myself at the nail polishes and decided I needed this lovely, vibrant colour in my ever-growing nail polish stash!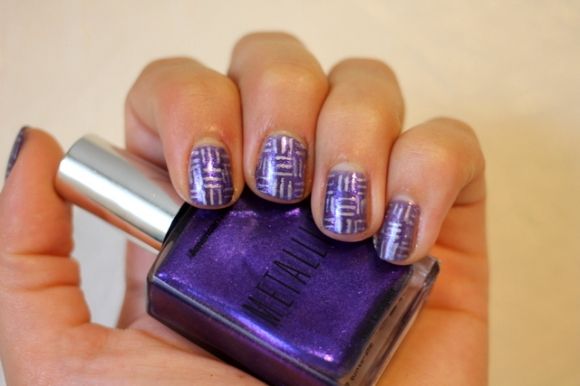 I only needed to apply two coats, although it did take a while to dry. But the colour makes up for it! I very rarely have nails without some sort of nail art/pattern, so drew on a 'woven' design using my silver barry m nail art pen - such an easy design, found in the new
WAH book
! My copy arrived last week and I love it as much as the first one.
I hope everyone has had a nice bank holiday weekend. My hightlight was going to see Les Misérables on Saturday evening. AMAZING. What's been your highlight of the weekend?