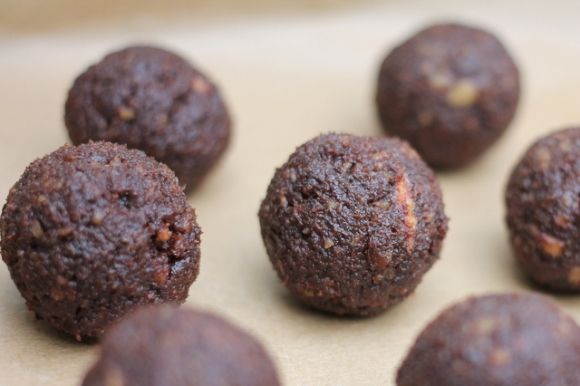 These date balls are great for if you're on a health kick but fancy something sweet. If you're not a fan of dates and are thinking 'dates? Yuck!' (I did too), I assure you that you cannot taste them in these little balls of goodness! I had been wanting to make them for a while, after seeing them on Pinterest, Instagram etc. I used
this recipe
which I saw via
Fiona's blog
.
Ingredients
1tsp vanilla extract
2tbsp cocoa powder
100g walnuts
250g soft pitted dates
Small paper cases (or a tray lined with baking parchment, like I used)
Method
It's simple. Measure up all your ingredients, throw into a food processor and whizz it all up until it sticks together. If you find your mixture isn't sticking well, add a dash of milk. Roll into small balls and pop into cases/onto your tray. Put the balls into the fridge for at least 30 minutes before eating.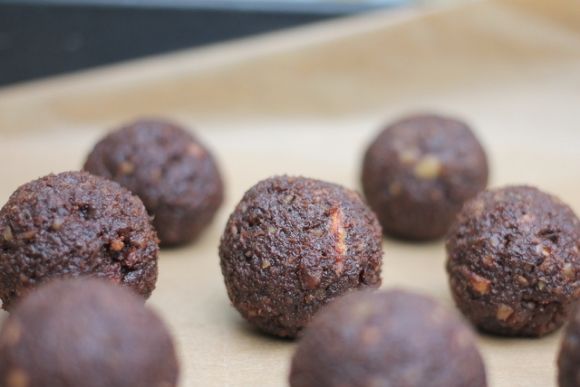 I would describe the taste/texture of these as a 'fudgey brownie'...seriously good.