Having arrived home from Malta to more gorgeous weather (although not quite as nice as Malta heat!) I thought I would treat my nails to something appropriate.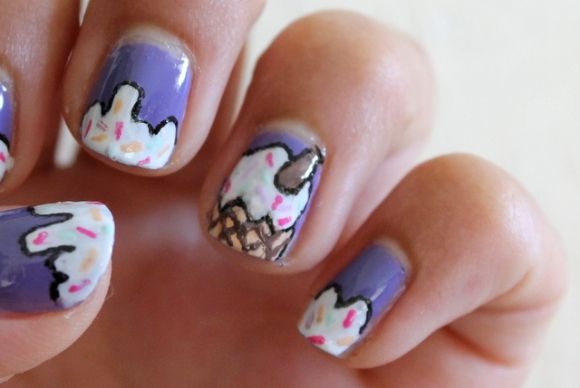 I used MUA Frozen Yoghurt as my base coat and started by drawing an ice cream onto my ring fingernail, complete with flake and sprinkles! I then decided to add ice cream 'drips' to all of my other nails. I used a mixture of boots 17 and Models Own, as well as my new barry m nail art pen to outline. I'm really impressed with the barry m nail art pens - I also have the silver one - they're so easy to use and don't smudge when you put a top coat over, which is quite often the case with nail art pens. I've only used them a couple of times but really happy with them so far so I'd recommend them!
Do you like this design?