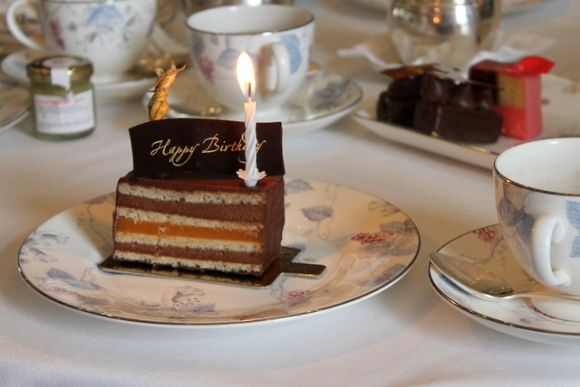 I've had a really lovely weekend. One of the best in a while!
It was my Mum's 60th birthday yesterday, and she also retired on Friday. We had some family & friends round to celebrate in the evening so I spent the afternoon making some
cupcakes
for the occasion. After some cuddles with my gorgeous
nephew
, Ben and I headed out to my bestie's engagement drinks. A night full of wedding talk and a couple of glasses of rosé.
Today, we treated my Mum and Dad to afternoon tea at
Coworth Park
in Ascot, which was beautiful. The tea was gorgeous - I had coconut tea, and we filled ourselves up with plenty of finger sandwiches, scones and pastries. It was definitely worth the big bill at the end! Afterwards, we took a stroll around the grounds - taking cheesy family photos along the way, of course.
All in all, a brilliant end to a boring week! What have you been up to?