Let me introduce you to the most beautiful-smelling candle I have ever owned.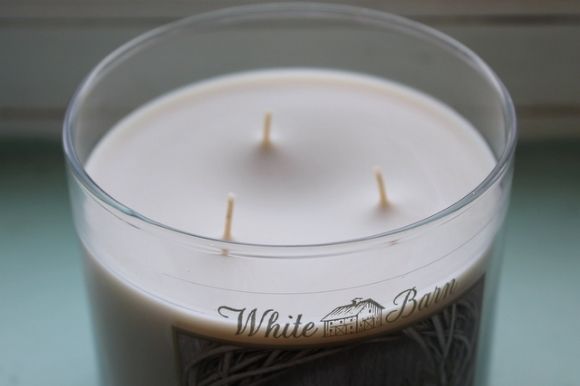 If you're familiar with the smell of Abercrombie & Fitch, then you'll know what I'm on about - yes, this smells pretty much
exactly
like the 'Fierce' cologne.
I first heard about this candle ages ago - I think a friend told me about it - they're not the cheapest of candles (although there are more expensive ones - I'm looking at
you
, Neom and Diptyque) but I found this large three wick one for £20 free delivery (and delivered to the door as the guy works at Heathrow so dropped it round on his way!) on ebay...bargain, I think! I only received this on Monday but am trying to make it last as long as possible. Luckily the scent lasts pretty well - when I got back from work on Tuesday my bedroom still smelt of it from burning it Monday night! It is seriously
heavenly
.
It's my birthday next month and I'm putting this candle on my wishlist 100x over. Think I need to stock up! Must be love.