Start by folding your length of string/cord/thread in half and knot to make a loop at the top. NOTE: Make sure the length fits all around your wrist when it's folded.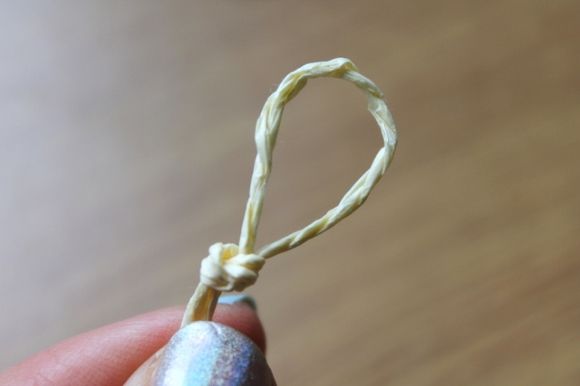 Thread the other ends through your button and tie a knot. Snip any excess ends off.
And you're left with this!
Now you can start adding your flowers. Wrap the wire attached to the flower around the thread to secure it in place.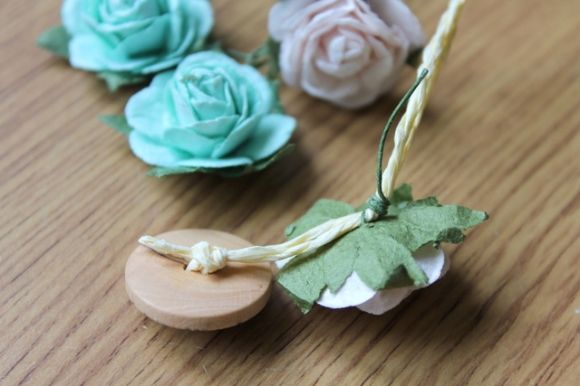 Carry on until you get to the end of your bracelet.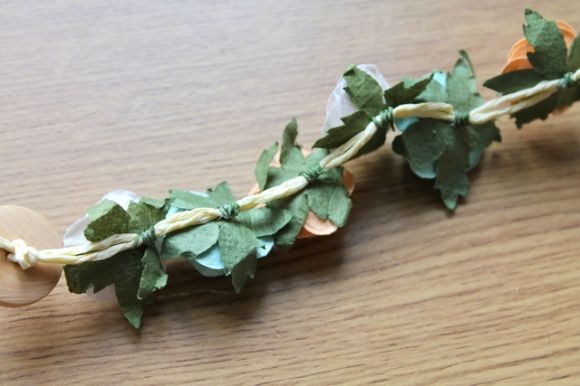 Secure your bracelet by hooking the loop over the button!