A few post pay day treats...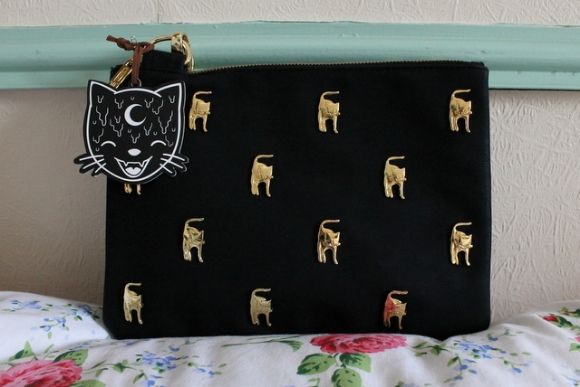 I posted the
clutch
in a
wishlist
a while ago, and I hadn't really planned to buy it - given the price and all. But I kept thinking about it, so I figured I should just get it! I'm pleased I did. I love it!
The cat print skirt is from River Island, but I ordered it from
asos
as it was £3 cheaper on there!? I also used a discount code so managed to knock another couple of quid off! It's so pretty, and I love the cute little belt.
I got sucked into the novelty of scented nail polishes, taking advantage of Boots' 3 for 2 offer and snapping up
Models Own
Apple Pie and Grape Juice. They smell pretty nice, but even if they didn't it wouldn't matter - I love these ice cream shades. I also got the Bourjois magic nail polish remover.
What have you been buying?