Ever since trying a rose cupcake at
Primrose Bakery
on Ben's birthday last month, I have wanted to attempt making them myself. My Mum gave me the
book
a good few years ago now, and I love using it. I always use their Victoria sponge recipe, and have tried a few of the cupcake recipes - which have always gone down a treat.
These cupcakes would be great for Mother's Day [or Valentine's Day!], which is partly why I made them, but do we really need an excuse to eat cake? Rhetorical question, of course.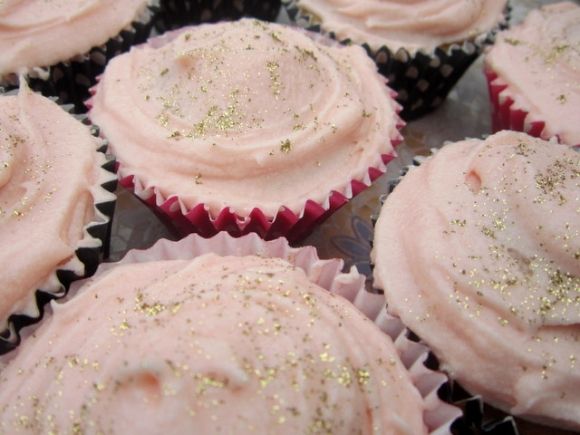 For the cupcakes:
110g unsalted butter, at room temperature
225g caster sugar
2 large eggs
150g self-raising flour, sifted
125g plain flour, sifted
1/2 teaspoon good-quality rosewater
120ml semi-skimmed [I used skimmed] milk, at room temperature
Makes 12 cupcakes
Rose buttercream icing:
115g unsalted butter, at room temperature
4 tablespoons semi-skimmed milk [again, I used skimmed], at room temperature
1 teaspoons vanilla extract
500g icing sugar, sifted
1/2 teaspoon good-quality rosewater
Pink food colouring [well, a dash of red to make pink!]
Method:
Preheat the oven to 160 C [fan]/180 C/gas mark 4 and line a cupcake tin with cases.
In a large bowl cream the butter and sugar until the mixture is pale and smooth. Add the eggs, one at a time, mixing after each addition.
Combine the two flours in a seperate bowl. Mix a little of the rosewater with the milk in a jug and taste test it - adjust the amount you add accordingly. Add one-third of the flours to the creamed butter/sugar mixture and beat well. Pour in one-third of the milk and beat again. Repeat these steps until all flour and milk have been added.
Spoon the mixture into the cupcake cases. Fill them about two-thirds full. Pop in the oven and bake for about 25 minutes/until slightly raised and golden brown.
Remove from the oven and leave the cakes in their tins for 10 minutes or so, before placing them on a wire rack to cool. Once they are completely cool, you are ready to ice and decorate them!
Icing:
In a large bow beat the butter, milk, vanilla extract and half the icing sugar until smooth. Gradually add the rest of the icing sugar and beat until the buttercream is smooth and creamy. Add the rosewater and beat thoroughly. Give it a taste test to check if it's scented enough. Add a tiny drop of food colouring to make it go pink!
Slather a generous helping of icing onto each cupcake and decorate as desired. I added a sprinkle of edible glitter to my cupcakes, but they would also look great decorated with heart-shaped confetti!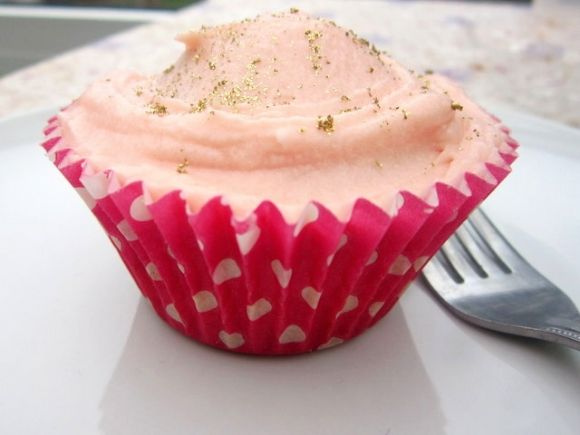 Preferably enjoyed with a big cup of tea :)