I wasn't too sure what to call this - but it looks like frills, so I settled with that. I went a bit
pin
crazy the other day and pinned a load of nail art inspiration.
This
being one of them. I'd not seen anything like it, so thought I'd try it out!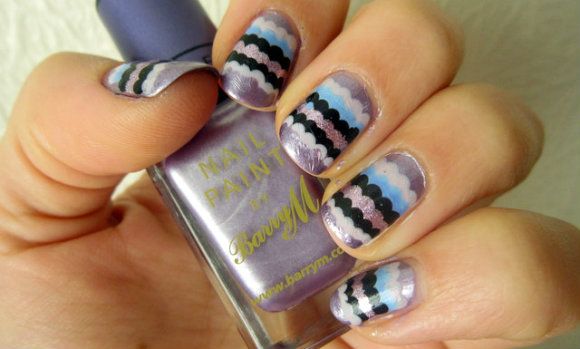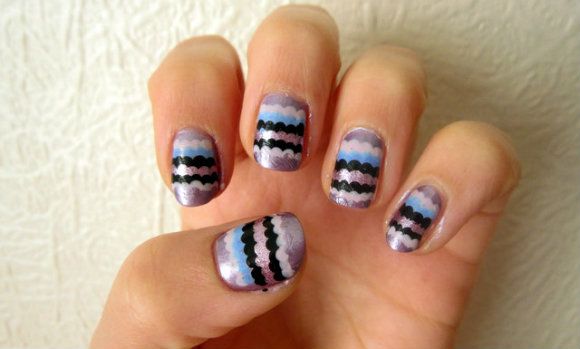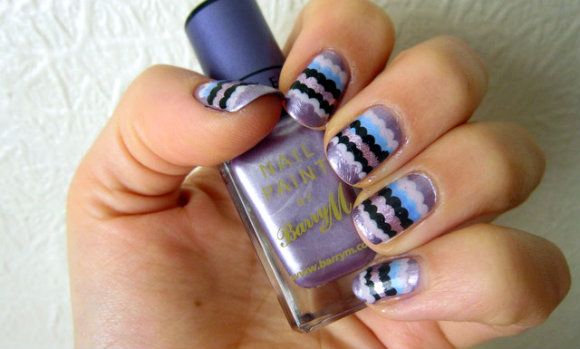 It took me forever to do this - an episode of Vampire Diaries and two episodes of Heroes, to be precise. I was originally just going to do an accent nail, but decided 'sod it', and did the rest of 'em too! So pretty [well I think so!].
All I did was paint my nails white as the base. Then I did a strip of nail polish at the bottom, by the cuticle. I then used a dotting tool to 'dot' the lines across. I waited a little while between colours, which is why this took so long! I used
Models Own
Utopia, Black Magic & Mystique Mauve,
essie
bikini so teeny and
barry m
lilac foil.
How have you been spending your Saturday? I took Ben out for lunch at Nando's - I know, I know, such a romantic - probably shouldn't mention the fact he gave me
his
loyalty card so I could use his free whole chicken on my veggie stuff :)
Also, I've recently hit 500 followers [thank you!] so am thinking of doing a little giveaway! How about it? What sort of stuff should I get together for it?