A little bit late posting these photos, but I just HAD to share my nails from last weekend. I was so excited to find
these
cat nail art stickers - I actually discovered them a few months ago, but only just got round to buying some [God knows why!]. I purchased them Friday afternoon, and was very lucky as the seller was just off to deliver some other orders - so my stickers arrived on Saturday.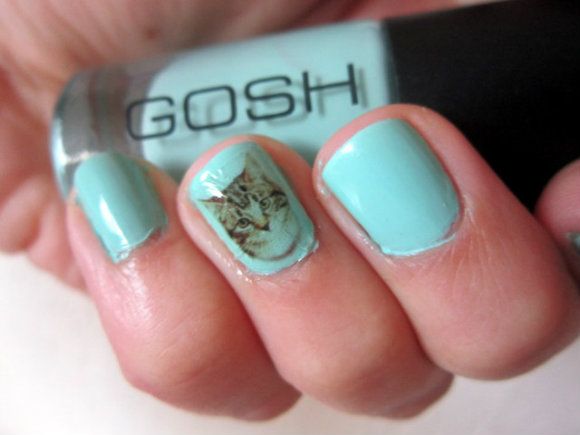 They are so easy to apply [they come with full instructions] and, being a big cat lover, I got ridiculously excited over having a CAT on my NAIL.
I also used my new GOSH nail polish in Miss Minty, which is a new favourite of mine. The perfect 'Tiffany Blue'.