I thought I would share how I did my
Cath Kidston inspired nail art
. I think this is a super easy but very effective bit of nail art. It doesn't take that long either!
Here's what I used - obviously you can use different colours but this is what I chose:
Base coat, pink nail polishes, green nail polish, white nail polish, white nail art pen, dotting tool and a fine paintbrush.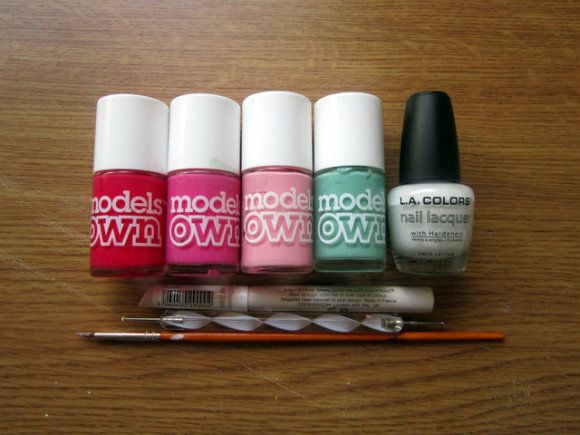 First, paint your nail with your chosen base coat and let it dry.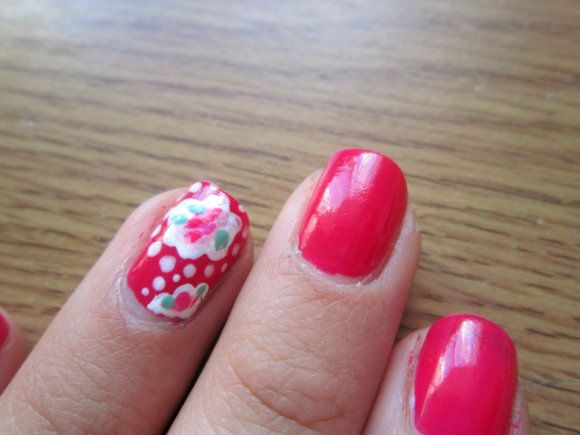 Use the nail art pen to make little cloud-like splodges.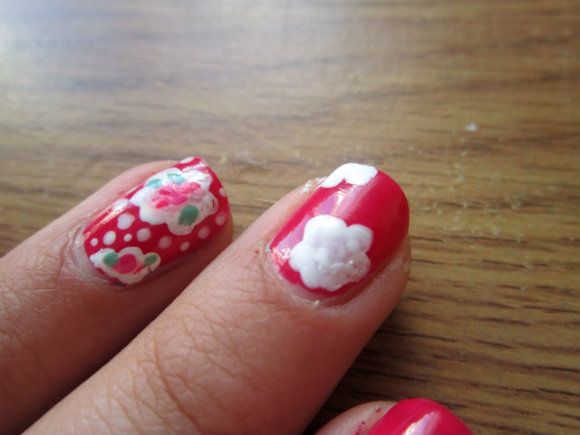 Put a blob of pink nail polish onto a piece of paper, and use your paintbrush to dab a bit onto the splodges.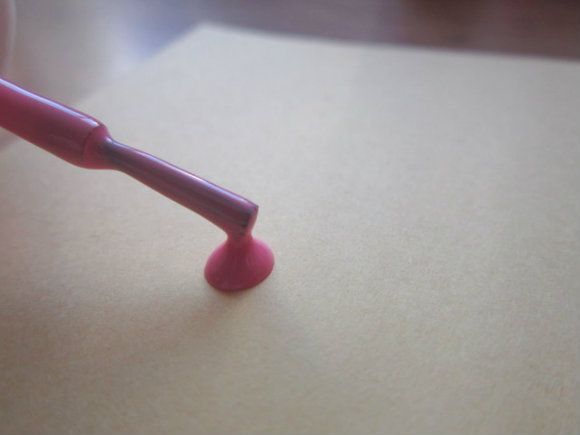 Then use the paintbrush to apply little flecks, using the other brighter pinks.
Use your paintbrush again, to create little leaves with the green polish. Add dots around the cloud shapes using your dotting tool. Apply a top coat and you're done!
Hope you enjoyed this tutorial! x