I have to say, I was a bit aprehensive when I saw
this
on pinterest. It seemed a bit too good to be true - just use a sharpie to draw on a porcelain mug, then bake in the oven for 30 minutes. Well, I tried it and I was right to be aprehensive. My design rubbed off as soon as I scrubbed it.
So that's when I decided to buy myself a few porcelain pens - designed to be used on porcelain, and there's no need to bake! Just wait a few days for it to dry fully, and it's dishwasher-safe too :)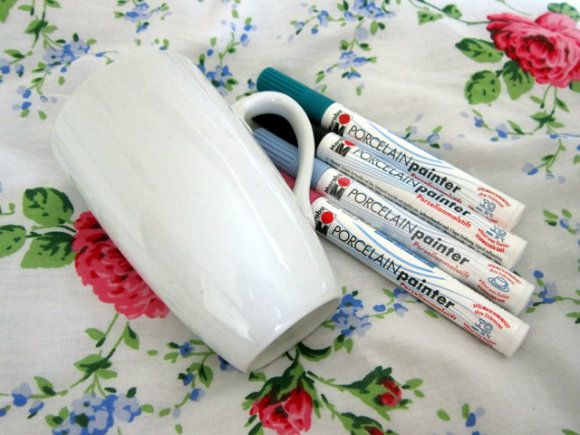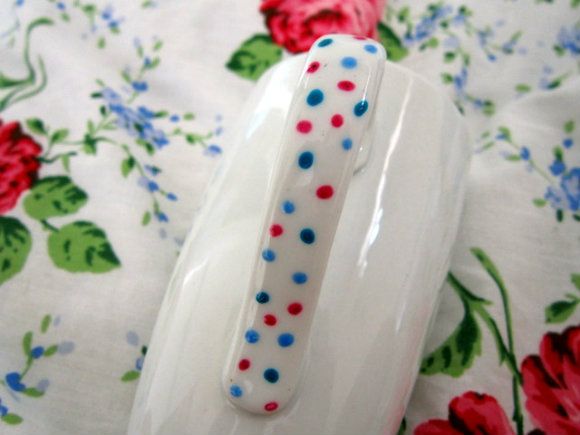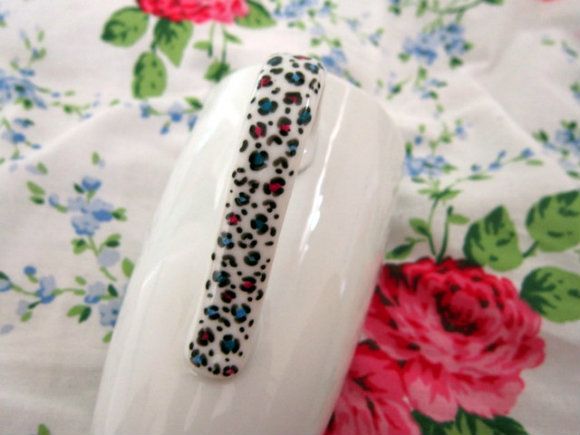 So all you need is the pens and a porcelain mug [or dish, or whatever!] - I got both from hobbycraft, but ebay is good for the pens and you can pick up a mug for cheaps in a charity shop. I think this is a great gift idea - keeps the cost down, and you can personalise it to the person's tastes.