I had some lovely comments on my
ombré nails
[thank you!] and, as I mentioned in the post, thought I would do a tutorial. I know there are various ways to do ombré nails, but this is the technique which I've found has worked best for me. I was going to do a video, like I did with my
galaxy nail art tutorial
but figured photos and a little write-up would make things clearer!
You will need...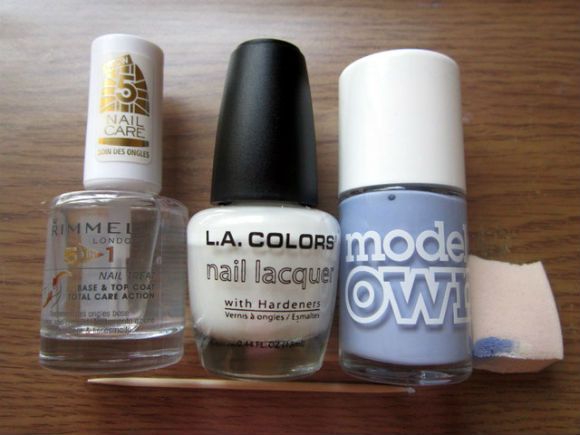 A plastic sheet [I use a plastic folder wallet]
Two nail polishes - I used Models Own Beth's Blue and L.A. Colors French White.
A top coat.
A cocktail stick.
A cosmetic sponge.
First of all, you need to paint your nail with the lightest of the two polishes.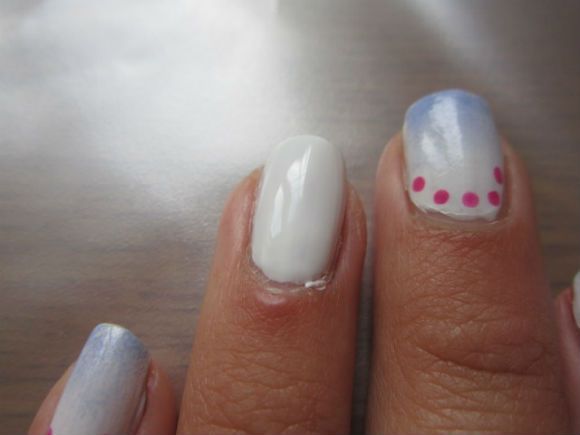 Then take your plastic sheet and both nail polishes. Paint a strip of each colour close together onto the sheet.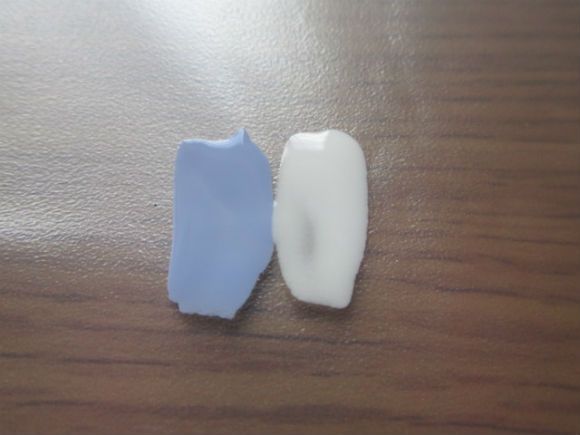 Use the cocktail stick to merge the colours together.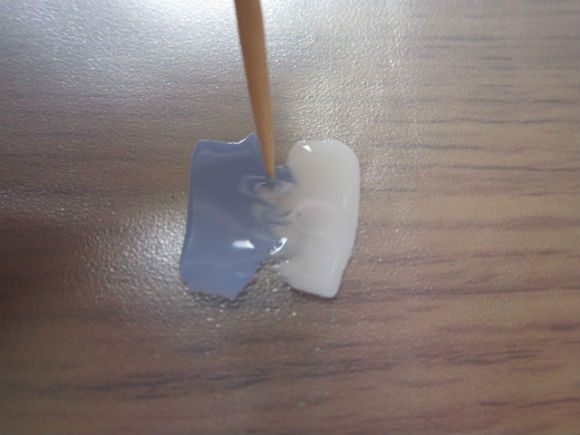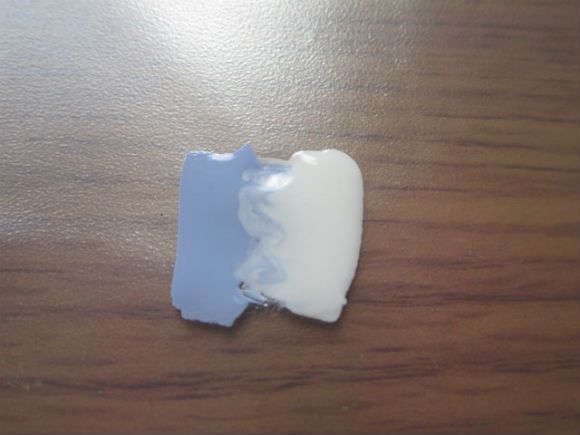 Dab the sponge onto the nail polish.
And then onto your nail!
Apply a topcoat to seal and even it all out.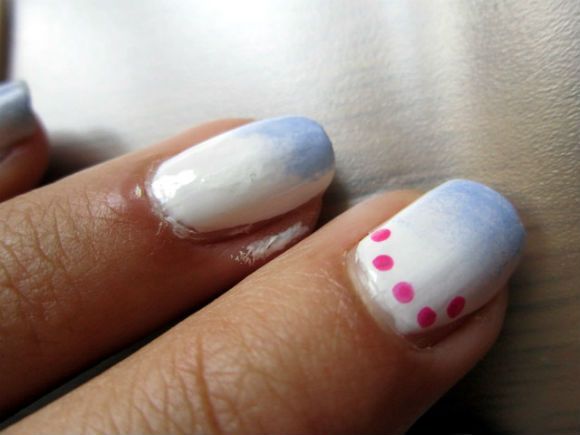 Clean the edges up using a cotton bud and nail polish remover, and you're done! I added the dots using a dotting tool, but the end of a kirby grip works well too.
Hope you enjoyed the tutorial :)