These nails were done last night, before I went to my boyfriend's for the evening. I couldn't decide what to do so went for a bit of a mix!
I used
Models Own
Indian Ocean as the base and created the designs using my Models Own Wah nail art pen. Stripes, leopard print, bow, drippy and polka dots :)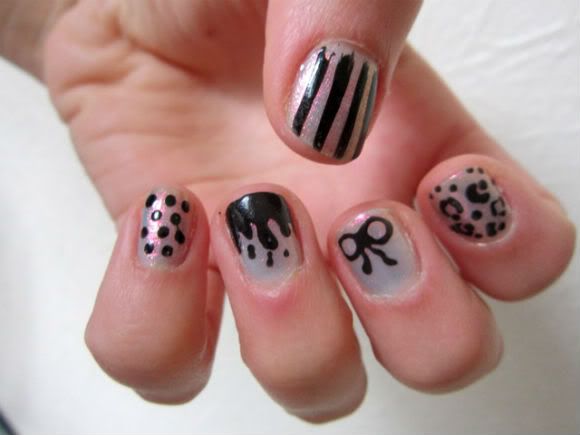 What's everyone up to this bank holiday weekend? I've been shopping today! Had planned to get bits for my holiday, and I did, but ended up coming home with a couple of other bits. Didn't actually buy/spend as much as I thought I would though!
Have a lovely one. x