This is one of my favourite DIYs yet. I was going to get myself a detachable collar on
ebay
, then figured I would save my pennies and make one myself. It's
really
not that hard...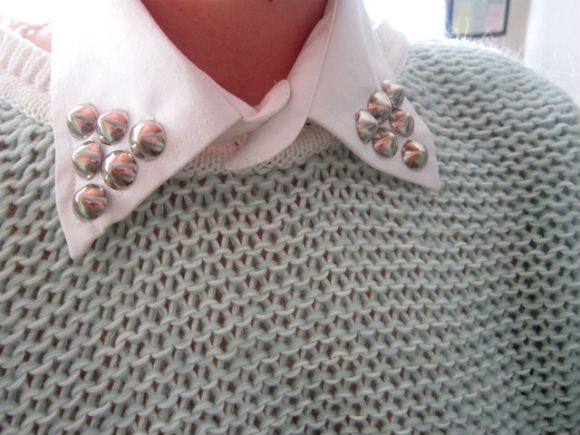 All you need is a shirt and scissors! I asked my Dad for one of his shirts, which he knew he wouldn't wear again - he has hundreds of work shirts!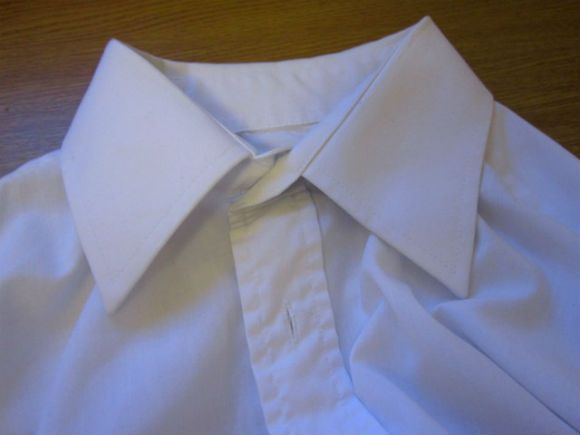 1. Open up the shirt and lay it down flat.
2. Find the neckline seam, and use it as a guide to cut the whole collar off. Be careful not to cut the neckband in the process.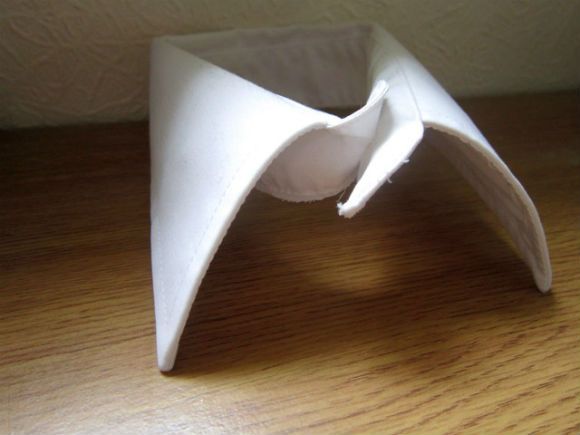 And that's it. See - I told you it was easy! Now for the fun part :)
You can 'decorate' your collar however you like, but I chose to stud mine. Yes, I'm
loving the studs
at the moment, it seems!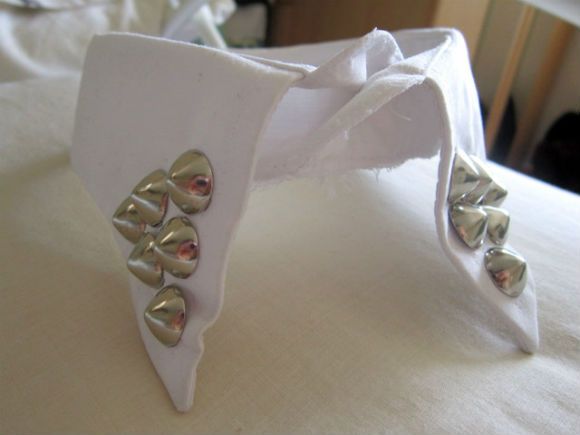 Will you be trying this out?