As soon as I found out about the
WAH nails book of nail art
I pre-ordered it, and I absolutely love it. I'm planning to do a post on it soon, but here's the first design which I tried with help from the book.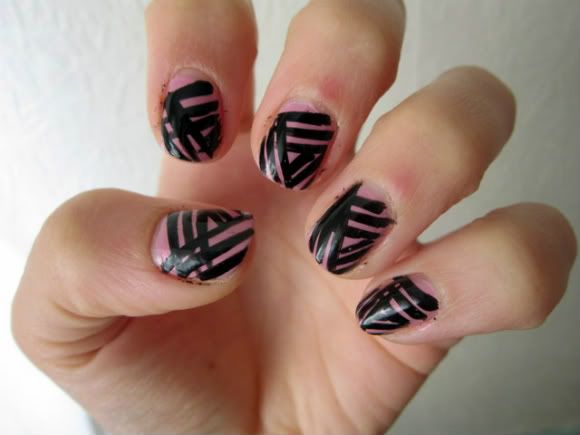 I used L.A. Colors in Vibrant Violet for the base coat, then used the brush on my black
Models Own
wah nail art pen for the stripes. I like them, but am going to take it all off soon and do something Easter-y!
I hope you're all enjoying the long weekend. I went shopping with my friend today, got a couple of nice little buys and got given a free £5 giftcard in h&m which was a bonus! Easter tomorrow. I've been on a health kick, but I think I'll allow myself a day off! Hope everyone else enjoys the chocolate and family time.