I CANNOT STOP LOOKING AT MY NAILS.
When
Lucy
blogged about this nail polish, I knew I had to get my hands on it. I had been after a good holographic nail polish for a while, and can definitely recommend this. Just look at it! Such a beaut. And the photos don't even do it enough justice, it's just so lovely!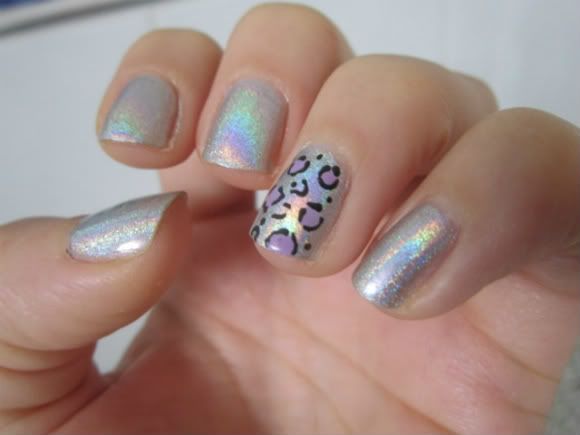 The nail polish in question is the
Jessica Holograam Chic Duo
- expensive, but worth it for this prettiness. Plus it's free delivery which is always a massive bonus in my eyes! You apply one coat of the Retro Revival base coat, then one or two coats [I used two] of the Disco Diva hologram polish. As I love accent nails I also leopard printed my ring finger up using
Barry M
Berry and my
Models Own
Wah nail art pen.