Have been a bit of a hermit the past week or so...my car failed its MOT this week [sob] so I had to pay over £300 for stuff to be fixed for it to pass. So that has meant it's not been possible for me to even
think
about purchasing anything off my
wishlist
. Which I guess should be seen as a positive thing. Saving my money for an epic spend on Oxford Street on Wednesday!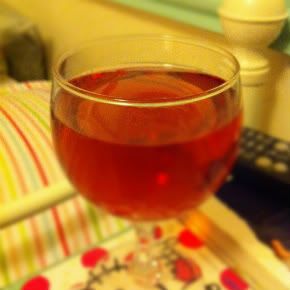 Dupe of OPI Rainbow Connection - got it for £2.99 on ebay, absolutely love it ♥ My favourite wine after a long & stressful day at work ♥ Hello Panda biscuits...yum ♥ Never enough chocolate ♥ Snow-covered trees in the park this morning - I know I'm not a fan of snow, but this
is
pretty! ♥ My pretty Diana, all kitted out with the fisheye lens my boyfriend gave me. Might give it a whirl in London on Wednesday!
I am so very glad it's the weekend now. I better dash, my boyfriend text me to say he's ready for me to go over but I said he'd have to wait as I was sorting out this blog post! Priorities and all that ;) Have a lovely weekend. x