Definitely one of my favourite nail colour combos to date -
Models Own
Utopia for the base colour and Mystic Mauve for the leopard spots.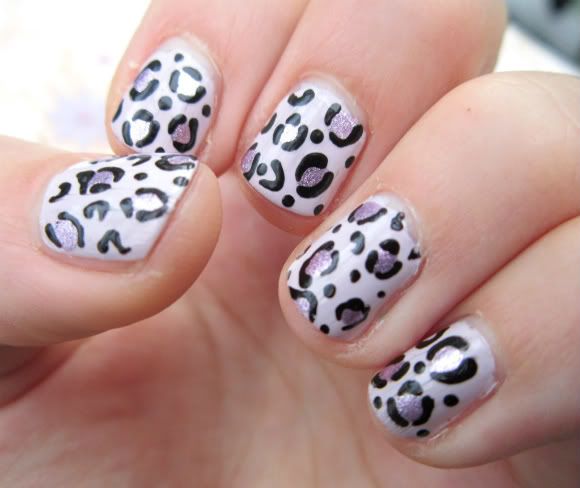 I originally painted just my ring finger with the leopard, as I didn't have much time before going out last night. But I woke up early [to a cider induced headache] this morning, the boyfriend was still fast asleep, so I occupied myself by painting the rest!
Had a good night out last night, a friend from work left last week so we went out for her leaving do. One of the guys from work brought a pack of cards with him and we were using them for drinking games in 'spoons! So I'm totally blaming him for my headache this morning, he will be in trouble on Monday morning. Ha.
Had a lovely chilled out day today :) I managed to get some more sleep after painting my nails, then my boyfriend brought me tea in bed. We then headed into town for a mooch around, had nando's [yet again] and I got a red cup [gingerbread latte] from starbucks :D I also bought
these boots
- have been after a pair like these for ages, I'm not keen on uggs - I think they're horribly bulky and ugly! - but these look better somehow, plus they are sooo comfy!
Hope you're all enjoying your weekend. I'm going to make a cuppa and watch Vampire Diaries. The rest of the evening will be spent watching X Factor [much to the boyfriend's distaste] and The Walking Dead [something which he does like!] xx