After weeks of sleeping on the floor [and lots of angry phonecalls], I finally have my new bed!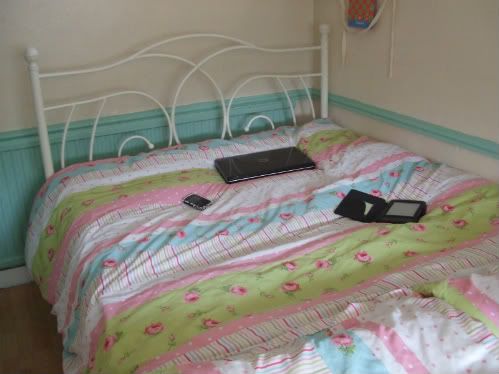 I love it :) I'm well aware my pillows are at the 'wrong' end - but if I had my headframe thing the other end, it would be in the middle of the room and would look silly, and also I don't want to have my pillows that end as I'd have shelves above me...does that sound silly?!
My pretty duvet cover was £16 from Tesco!
Moving onto my next newest addition to my room...
I found this in
TK Maxx
of all places - not a shop I'd usually go into, but I found this when popping in by chance with some friends. I
needed
it immediately, however already had a perfectly good bedside table which my Grandad made when I was little. But I decided to buy it!
Mint green, which matches my room perfectly...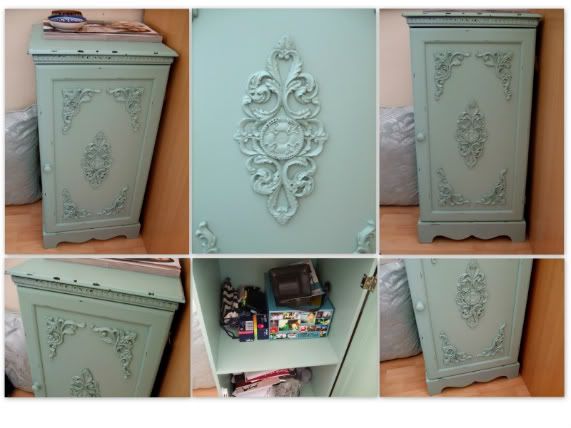 I love everything about it - the colour, the worn paint - but especially the decorative design - very Art Nouveau! My Mum is going to put my old bedside table somewhere else in the house, as I don't want it to be thrown away. But I couldn't miss out on this beauty :) Stores my diana camera & accessories well, plus all my other junk!
xx