My nails of the day/weekend!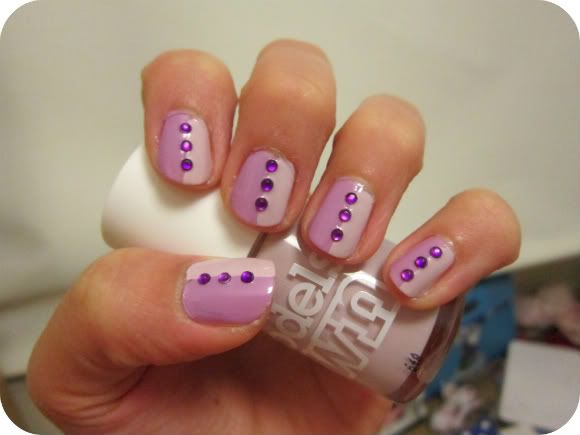 I painted my nails half and half with two colours -
barry m
Berry [#308] and
models own
Utopia. Love these colours, and they go wonderfully together! I added three little purple rhinestones down the centre of each nail. A bit of bling to match my
new phone cover!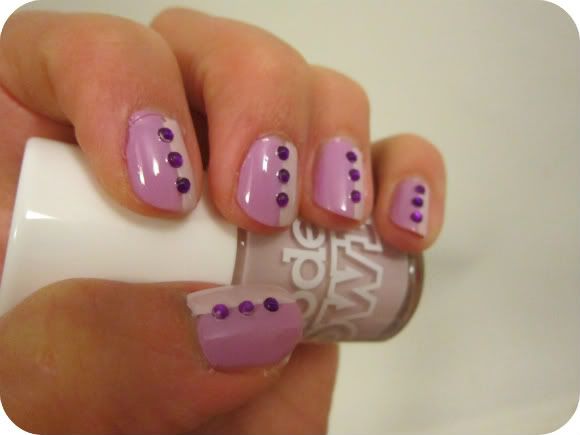 Posting this quickly, as I've now got to get ready to meet my friend for lunch, shopping and cinema! Have a great day lovelies :)