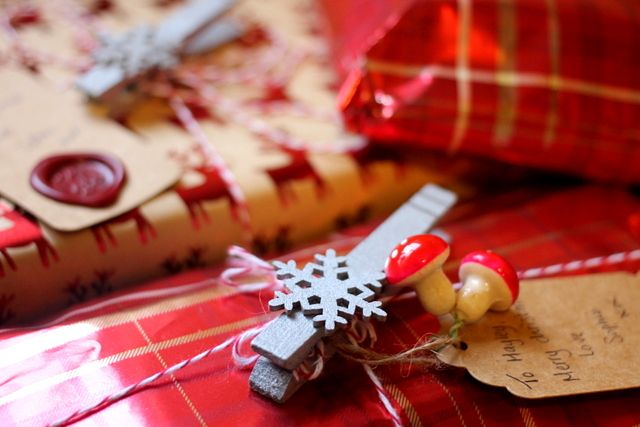 I love Christmas, and I love putting a bit of effort into wrapping my gifts. I'd happily wrap presents all day long! I've been really organised, as I am most years (yes, I'm one of those people who start their shopping in August), and I've already wrapped the majority of my presents. I try to do something a little different each year. Last year I did
bows and bells
and this year I've decided to use luggage tags and also make some pretty gift toppers...
I knew I wanted to add something to my luggage tags, to make them a little festive. I found this
Christmas themed wax sealing kit
, which include three coins - a snowman, holly and Christmas tree. I really enjoyed using this to decorate my tags, and really like the finished look.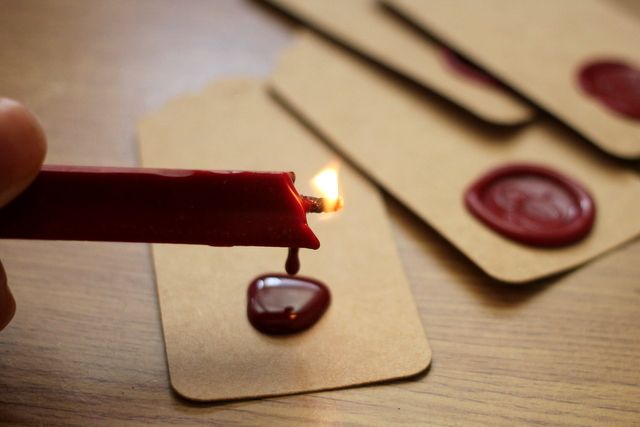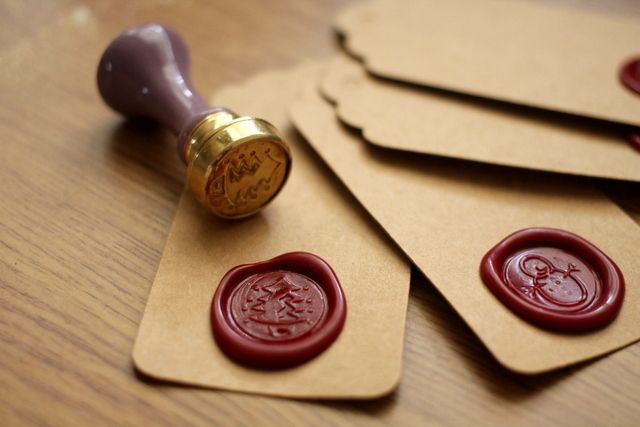 With the gift toppers, I attached some
wooden snowflakes
onto wooden pegs using strong glue, and then spray painted them silver. They dried overnight and I then attached them to the bakers twine wrapped around the gifts. My wrapping paper is just good ol' Tesco!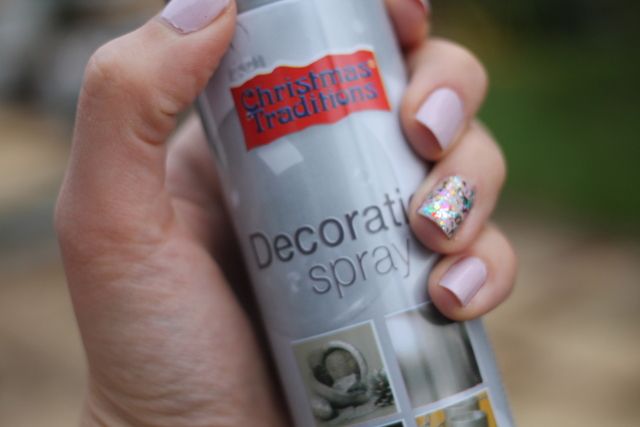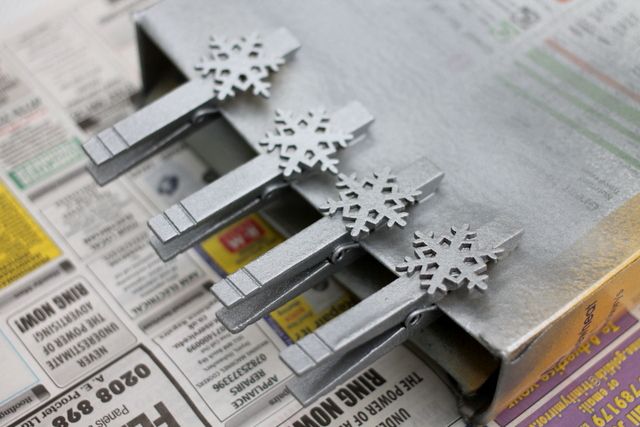 I also got these really cute toadstools from our local garden centre, which I've attached to the luggage tags. I think they are so sweet!
I'm hoping my family and friends will like how I've wrapped their gifts, and also like the fact it will be obvious which ones are mine under the tree :) How are you wrapping your presents this year?