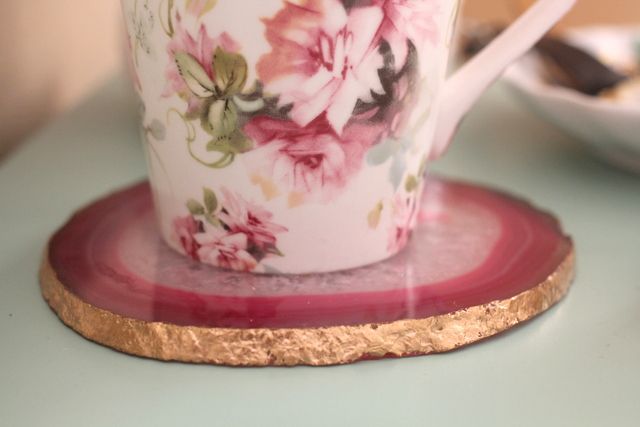 You will need:
A large slice of Agate - I found mine on
ebay
Liquid Leaf
A thin paintbrush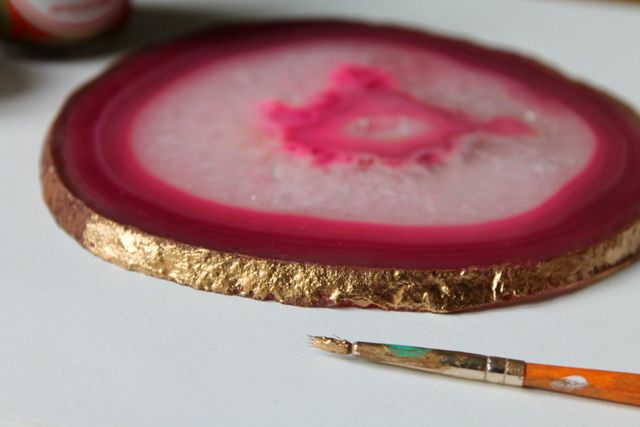 The photos speak for themselves. Dip your paintbrush into the gorgeous metallic paint, and carefully apply it around the edge of the Agate. If you like, you can use tape to cover the top, but I was just very careful. Wait an hour before applying a second coat.
This looks pretty on my bedside table, alongside my gold leaf bowl (
DIY HERE
).
This makes for a lovely DIY for one, but you could buy a set of Agate coasters and pretty-fy them up for someone as a gift. Great handmade Christmas idea!?