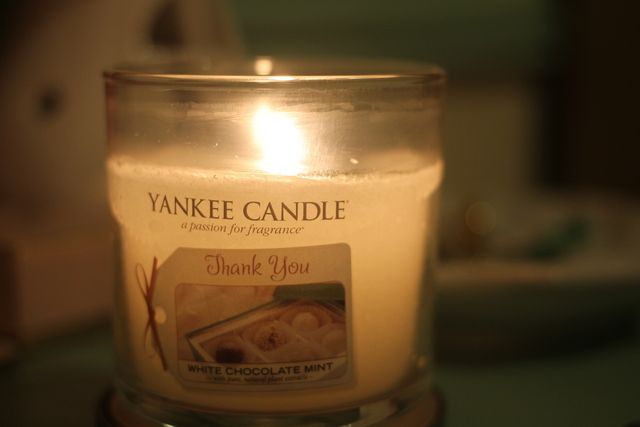 Today has been quite a nice sleepy kinda Sunday. After the gym, I showered and layered myself up in my new
kitty pj bottoms
and thick, cosy jumper and have been cosied up on my bed for most of the afternoon, and will continue to be for the evening! I've just started season 3 of Breaking Bad, and have to say I still think it's pretty average - I'm sticking with it though, as I want to see how good it's supposed to get.
I'm now enjoying a glass of wine with my lovely new candle burning. I love this scent. I'm after the salted caramel one next, mmmm.
Hope you've had lovely Sundays and don't feel too depressed about it being Monday again tomorrow!