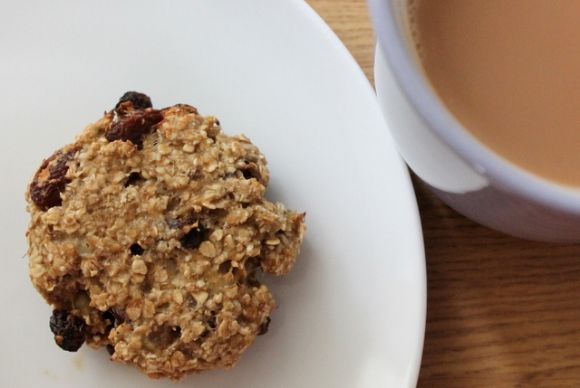 I'm always on the lookout for new breakfast ideas. I never skip breakfast, and honestly do think it's the most important meal of the day! I usually have porridge, shredded wheat or greek yoghurt and fruit so when I saw a recipe for breakfast biscuits on
Charlene's
blog I thought it would make a nice change.
The best thing about this recipe is that you only need a few ingredients, and they are so quick and easy to make too. You can add whatever you want to the mix. I went for raisins in place of the trail mix Charlene used, but next time I plan to add a spoonful of peanut butter as I'd imagine that would be amazing.
Ingredients
2 bananas
1 cup oats
1/2 cup raisins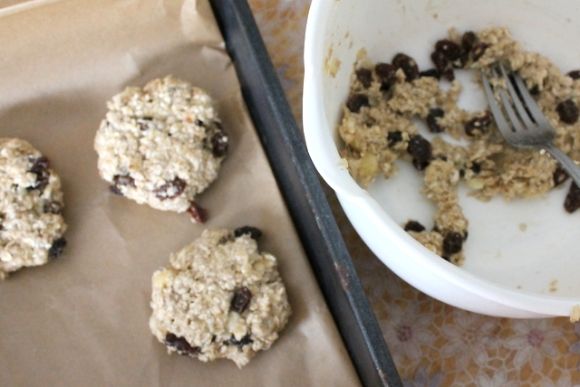 Method
Mash the bananas up in a bowl, then add the oats and raisins. Mix until well combined.
Use your hands to mould the mixture into cookie shaped pieces.
Pop them onto a tray lined with baking parchment and bake for 10-15 minutes at 180C.
These are great straight out of the oven when they are still warm and gooey. Great with a cup of tea! I found that one cookie was just enough to satisfy my hunger.