I received some cinnamon sticks in November's
Crafty Creatives
box. Cinnamon is one of my favourite scents, but I was unsure about what to do with them until I came across
these
on
Pinterest
. I love candles and I thought one of these would look great this time of year.
I bought a couple of glass tealight holders from Primark [£1 each] and used my glue gun to stick the cinnamon sticks around the holder. Unfortunately I didn't have quite enough sticks to go all around the holder but I don't think that matters too much. I finished my holder by tying ribbon around it and popped a tealight in.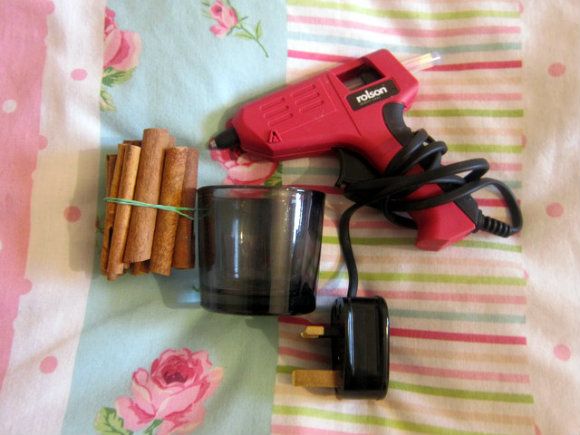 This looks super pretty on my window sill...I love the way the light shines through the cracks. Smells lovely too!