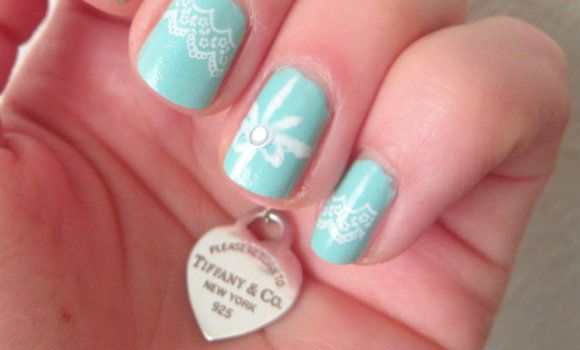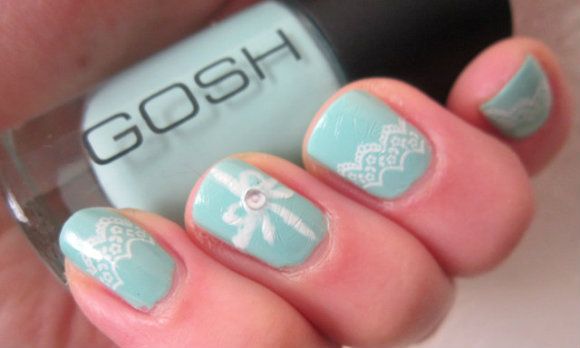 I love Tiffany&Co and have been planning to do some kind of Tiffany themed nails for a while. I love this GOSH nail polish, Miss Minty, it's the perfect Tiffany Blue.
I used
konad
image plate m71 to do strips of a lace design on my nails and used a fine paintbrush to paint a bow on my ring finger. I finished off with a little clear rhinestone in the centre of the bow.
Happy December! This is my favourite month as I absolutely LOVE Christmas. I hope everyone is enjoying their weekend and staying warm. Ben and I went out for dinner last night to celebrate our 4 year anniversary, and have had a very lazy day so far today - we stayed in bed until 1pm, which is a very rare occurance! Not planning on doing a lot for the rest of the weekend. It's far too chilly outside to venture out for too long.