I've been
pinning
some Christmassy baking ideas over the past month or so, peppermint bark being one of them. I'd never tried it before, but I love mint hot chocolate so I figured I'd love this!
The recipe I used was
this one.
All you need is some white chocolate [I used Green & Black's], candy canes, peppermint flavouring and a pan of water.
You start by lining a tray with baking paper.
Take your candy canes and put them in a sandwich bag. Crush the canes using a rolling pin.
Break the chocolate up and place it in a glass bowl. Put your pan of water onto the hob, placing the bowl of chocolate on top, and heat gently to melt the chocolate.
Add 3/4 of the crushed candy canes and a teaspoon of peppermint flavouring. Stir well and then transfer onto your tray and flatten. Sprinkle the remaining candy cane all over your minty chocolatey goodness!
Pop it in the fridge for about an hour to set, then break into pieces and
try not to eat it all at once
store in an airtight container.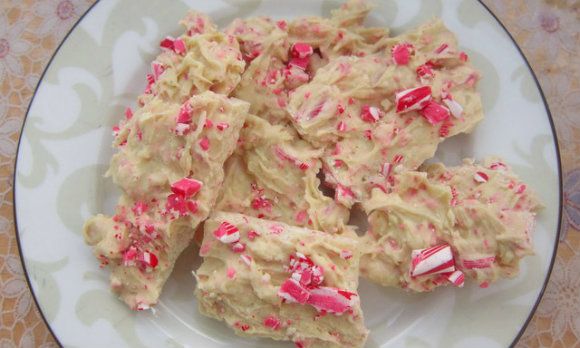 Next on my to-bake list are some cute cookies...have you done any festive baking yet?